Fisherman Gets The Surprise Of His Life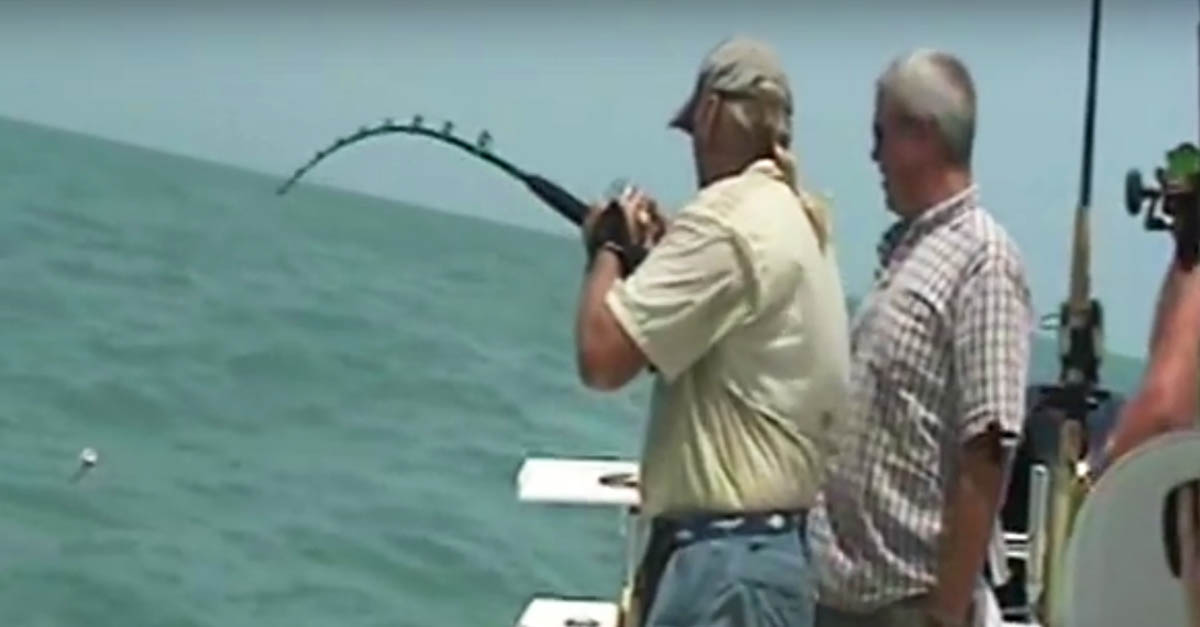 So there you are deep sea fishing – you've got your Hi-Seas Mono line, Mustad hook, and you're ready to reel in on your Avet Reel. Next thing you know – fish on! And perhaps the disappointment sets in when you see a sand shark fighting away on the other end of the line. No sooner were these folks reeling in a sand shark when a goliath grouper swam up and swallowed that shark whole! It's a credit to great fishing equipment and a love of the sport. We'll discuss exactly how great fishing boats lead people like these to great fishing moments.
Best Warm Water Fishing Boats For Shore And River
Not all of us adventure out into the deep to catch our trophies. For those of us on a budget but still a penchant for freshwater and saltwater fare, we've outlined three different watercraft that will get you there and back with your fresh catch in tow.
2016 Renegade 25 Open ($49,900)
The Renegade 25 is a bare bones 25 footer and an overall fishing machine. Designed with exposure to the open air, it's definitely a craft for warm waters and warmer weather. The Renegade 25 features space to stow cargo and not much else. Budgeted right, it can be a fantastic boat to take out onto the waters and snag that trophy-winner. (more…)
2016 Bluewater 2350 Center Console (MSRP: $76,000) For jetting out onto the channels and waterways, the Bluewater 2350 is ideal. It's a small 25 footer that was designed for a