Self-driving Audi RS7 is Hitting Breakneck Speeds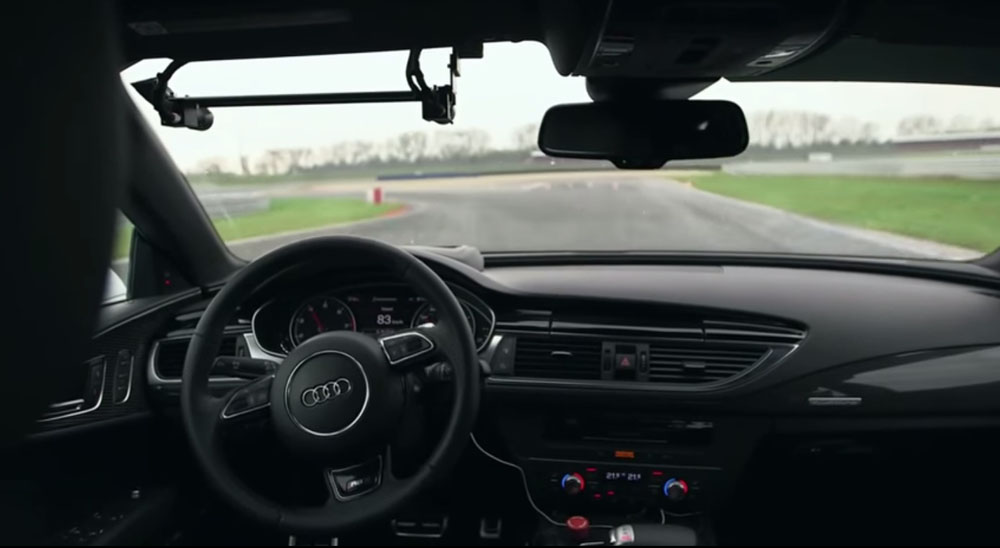 As a technology pioneer, it's not a surprise that Google has been at the forefront of driverless car innovation. Back in 2005, a team of Google engineers won the DARPA (Defense Advanced Research Projects Agency) Grand Challenge. The prize was $2 million from the United States Department of Defense and Google has continued to work on such technology since then.
They have been doing an amazing amount of road testing, clocking over 700,000 autonomous-driving miles in total and each version becoming more divergent from a typical driving cockpit. In other words, the latest driverless car by Google doesn't have a steering wheel, gas pedal or brake pedal. Even so, driverless cars are far from being able to handle typical driving conditions due to the inability to spot humans, potholes or any kind of temporary traffic signal and the inability to drive in rain, snow or through parking lots.
Even Tesla Motors has been getting in on the action. They announced the Tesla Model S P85D (the key symbol is the D) which not only includes an acceleration improvement but an autopilot mode. The autopilot mode combines both new and existing technologies. The existing technology is the automatic braking where the car senses an obstacle and applies the brakes on its own. The new and exciting technology is the P85D's (great name) ability to read speed limit signs as well as see the lines on the road and stay between them. (more…)
It will even change lanes by itself after you use the turn signal. Pretty fancy stuff on a luxury electric car. In the end, that's nice, but there's a much more exciting