Only in Georgia! Funny Photos From Georgia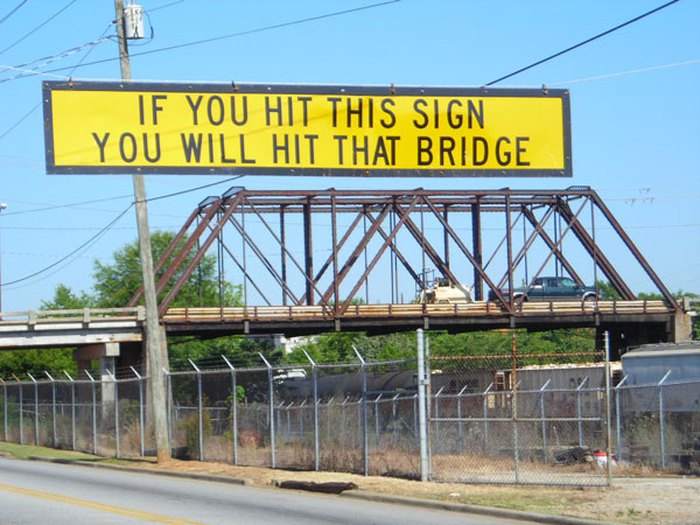 In Georgia, we tell it like it is. Like this sign in Griffin, Georgia. "If you hit this sign, you will hit that bridge." Don't say we didn't warn you.
Interesting Georgia Fact: Live shrimp can be found at the top of Stone Mountain. Depressions in the stone gather rainwater and provide a habitat for them.