This tug of war keeps the Ford vs. Chevy debate going strong. No matter which side of the aisle you find yourself on, this tug of war is pretty entertaining. The featured competitors are a Ford Gasser F250 and a Chevy Duramax. Let's take a look at how the competition stacks up against each other. The Duramax Diesel Engine that the Chevy has is the original brainchild of a partnership between Isuzu and General Motors.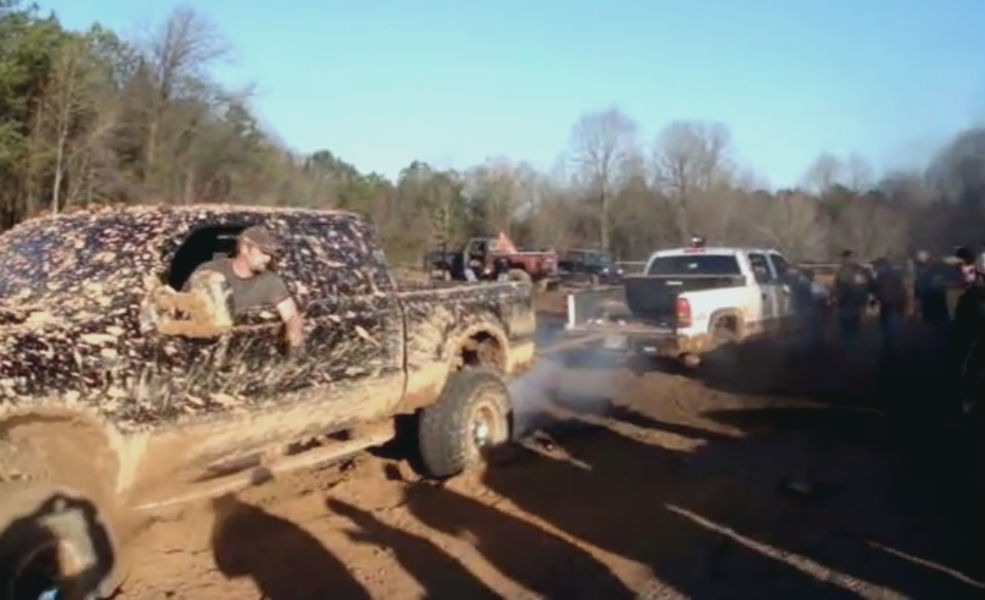 If you want to see how well Chevy Silverado with a diesel Duramax V-8 measures up against Dodge Ram 2500 Cummins, click here. The "D Max" as it was originally known is a beastly 6.6 liter v8. It features a common rail, high pressure injection system and 4v per cylinder on the valve train. It was made to replace the longstanding General Motors Diesel model and has become a mainstay since that time.
The Ford F250 features a gas engine capable of producing 385 horse power and 405 pounds of foot torque. Not bad for a gas versus diesel matchup. Keeping in mind that the F250 is designed to be one of Ford's more heavy duty work trucks means this thing can be flat out dangerous in a tug of war. So can the diesel model for that matter.
There is a long running debate among Ford drivers as to the advantages of having a 250 gasser or diesel. Side by side, they match up pretty evenly with performance. It all comes d