World's Strangest Cars – 30 Of The Weirdest Cars On The Planet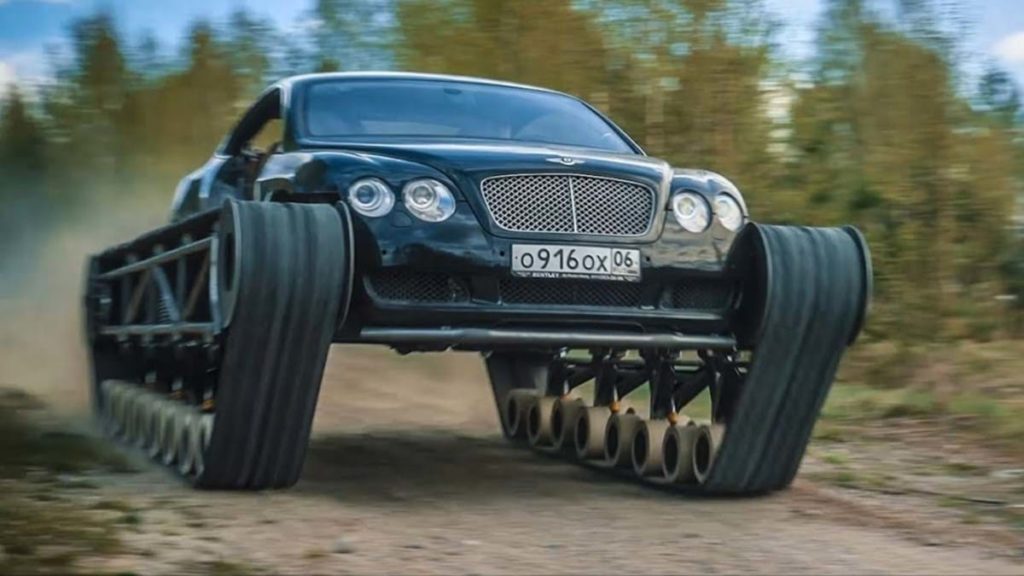 Manufacturing a car is never easy, neither is being creative really. However we think we have the found some designs that are completely off the wall. From practical, odd and different, people may never see these cars anywhere else, let alone see them on the street. That is what is so fun about them. Get ready for the world's strangest cars. 30 of the weirdest cars on The planet.
This Is Odd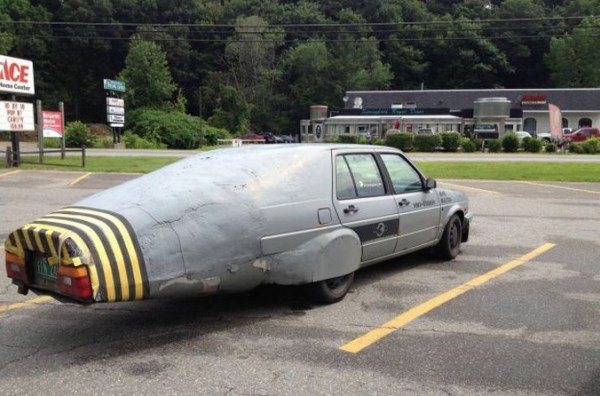 We are not sure what we see here. We are curious why the people doing the modification added the tail to the back of this vehicle. It looks like a broken-off wing from an aircraft. At least they put caution tape at the end to warn oncoming drivers.
The Wall Car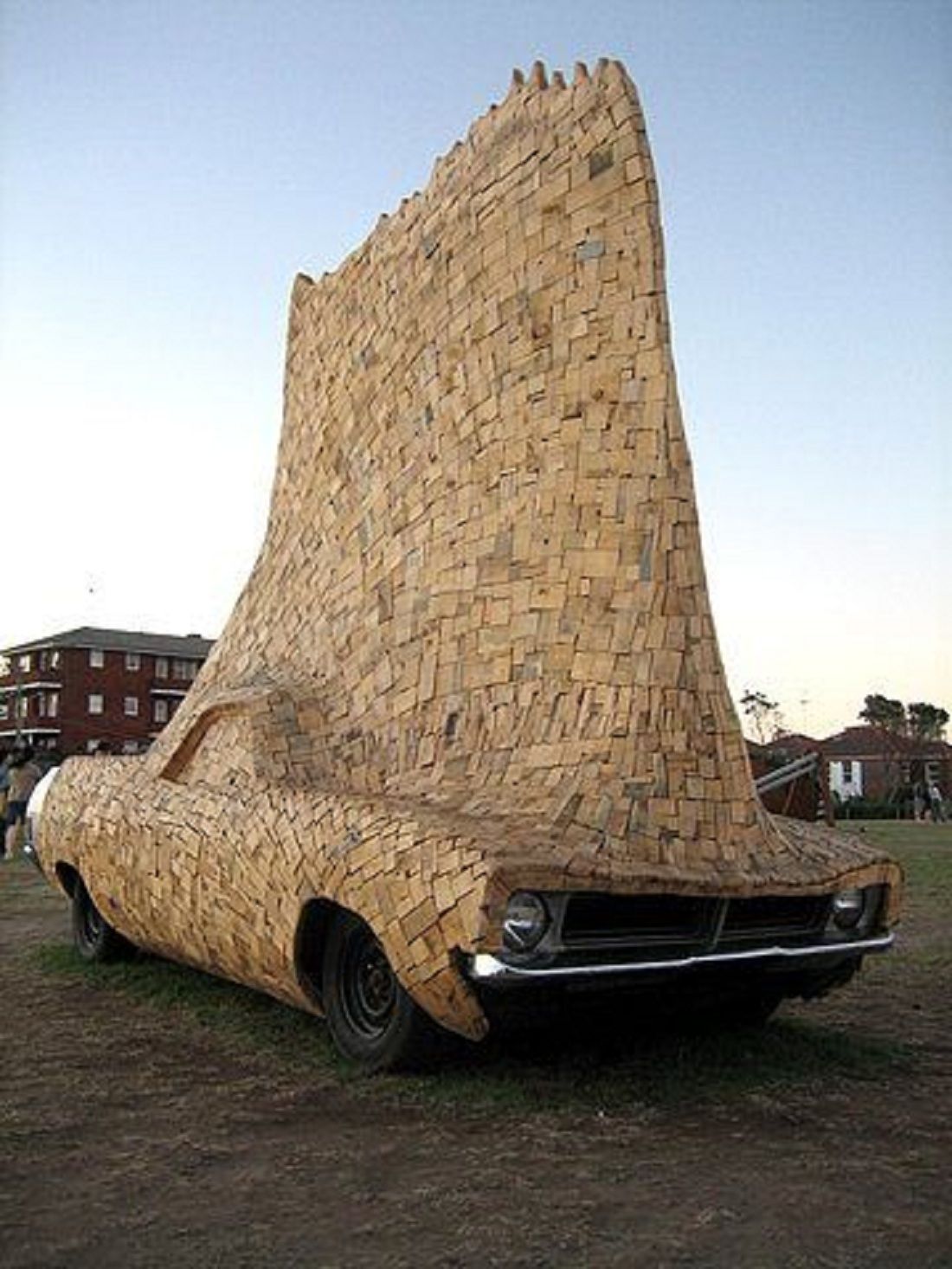 If anyone is looking for a portable wall, we got just the vehicle for you. Just look at this car. It appears that someone covered it with tile. Driving this oddity is probably not optimal with the weight and lack of visibility.
Double Wide Limo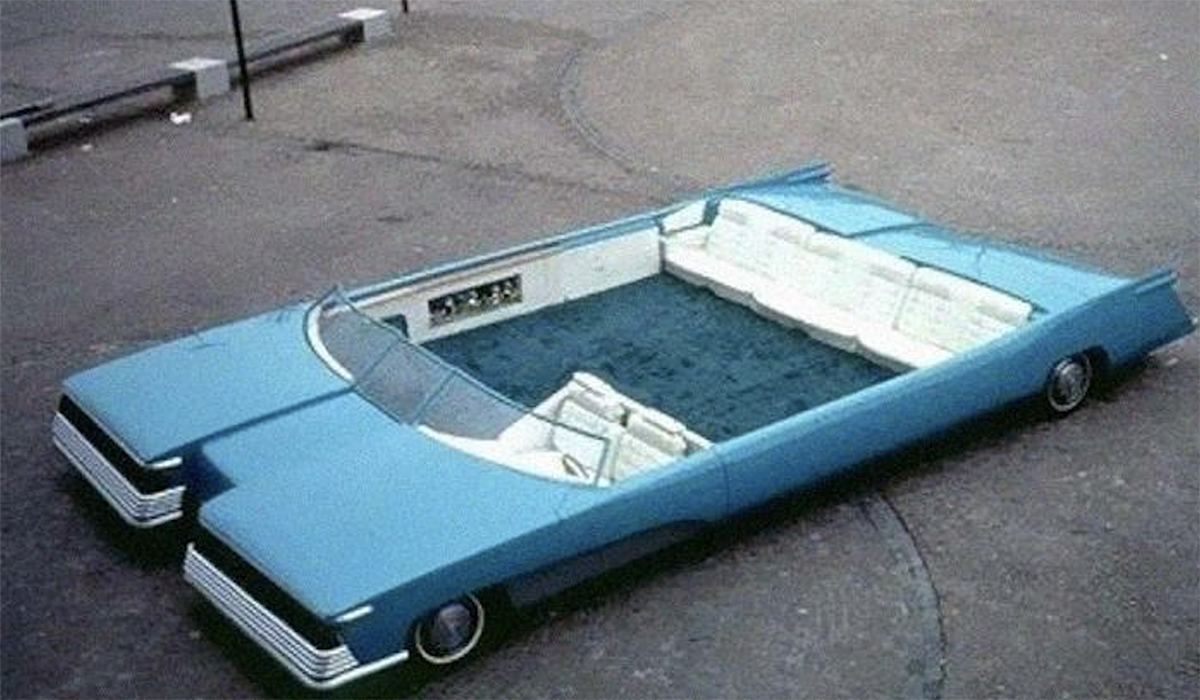 Jay Ohrberg is a car designer who has made a lot of vehicles for Hollywood movies and shows. This experimental car is called the "double-wide limousine." It features two 75 Cadillac FWD engines and has eight wheels on each side. In this car, no one would have trouble stretching their legs.
Avocado Car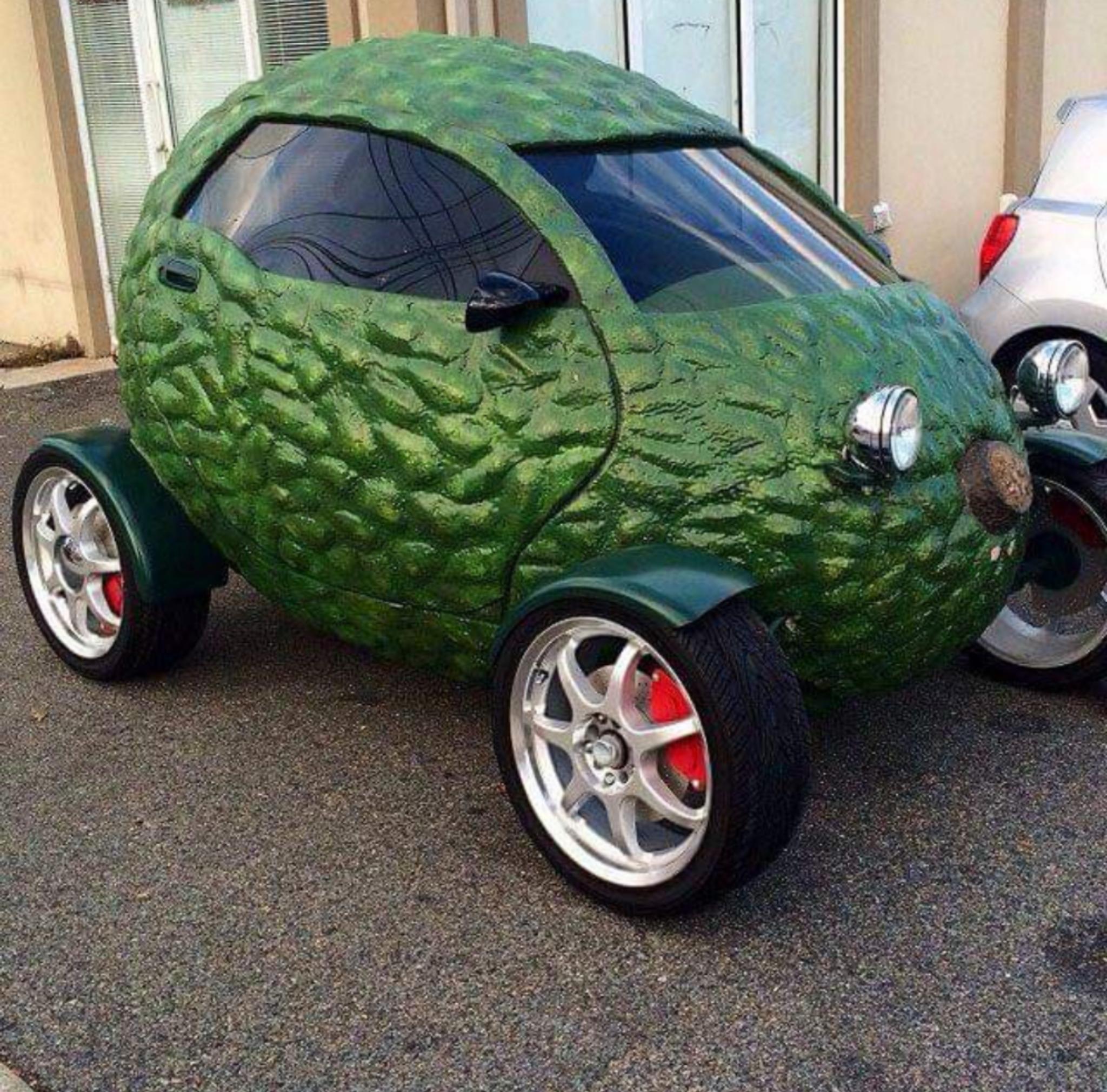 Some may remember this car from a Subway commercial about a turkey and bacon sandwich with avocado sauce. Hopefully, the vehicle does not rot as fast as an average avocado. If anyone is curious, the designers used a Fiat chassis.
UFO 68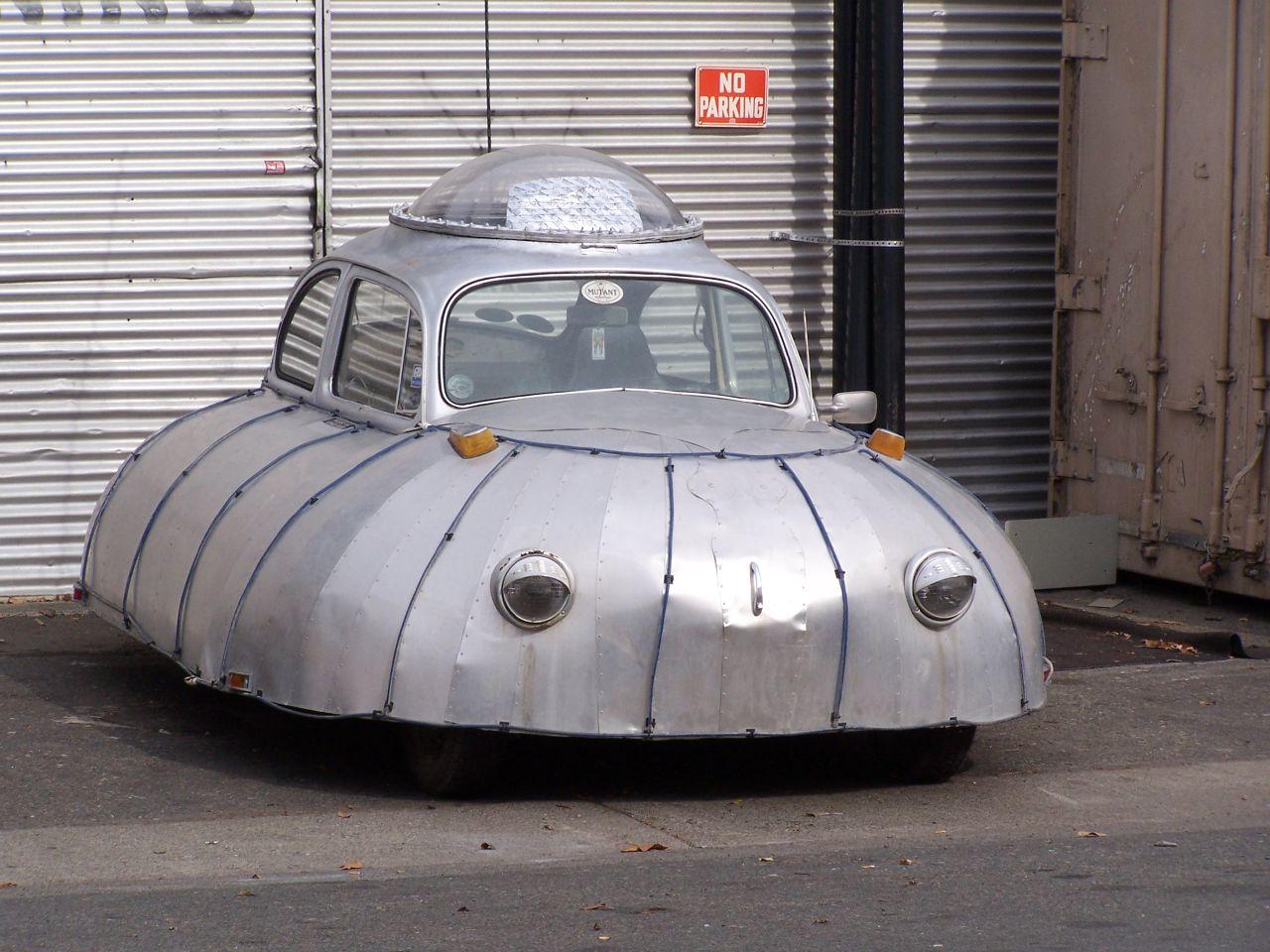 This silver Flying Saucer uses a Volkswagen as the base. The creator, Wolfsburg, clearly tried to cover up the wheels with the new frame to make it look like it was floating. A license plate on the back reads "UFO 68,"; a well-deserved title if you ask us.
1974 Fascination 2DR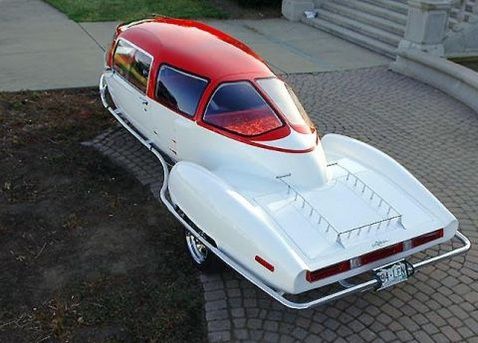 Only five of these cars exist today. Behold the 1974 Fascination 2DR. What makes this vehicle special is it includes an EMA engine. This electric motor tried to push the boundaries with easy maintenance and low energy consumption. Unfortunately, nothing came out of this design. 
Sideways Subaru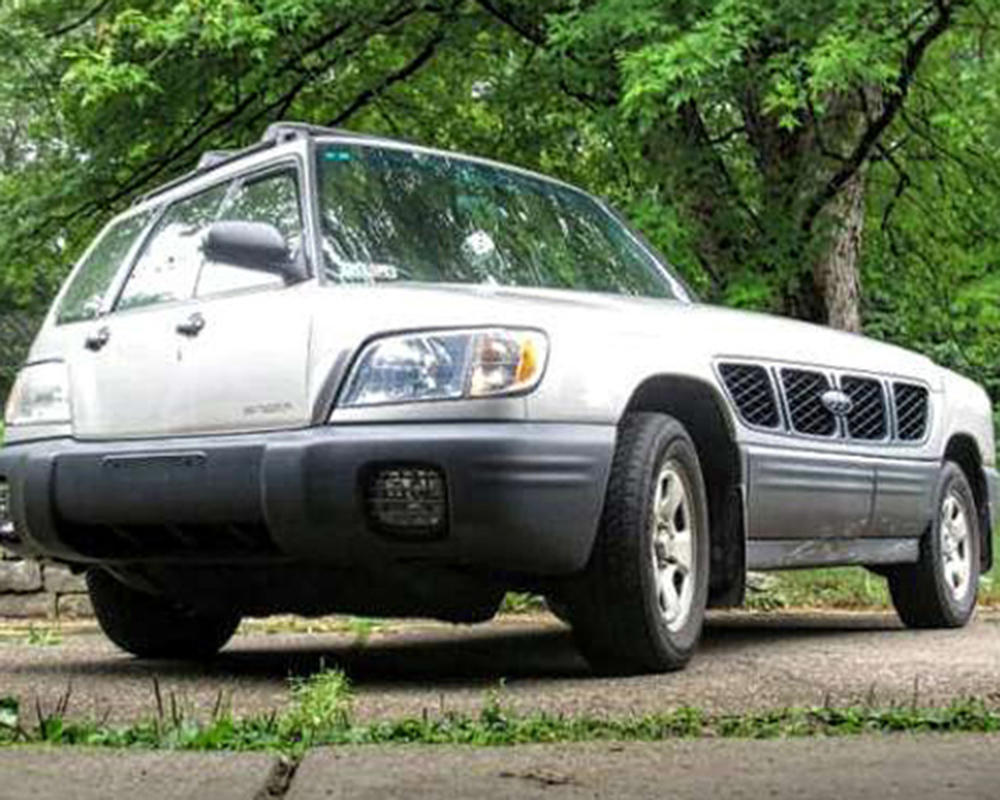 This Subaru Forester looks like it slid around like a Rubik's Cube. It seems like it would be challenging to drive, but at least the hood won't obstruct the view. However, it might not be best to take the vehicle out at night since the headlights are at an angle.
Eight-wheeled Ford Focus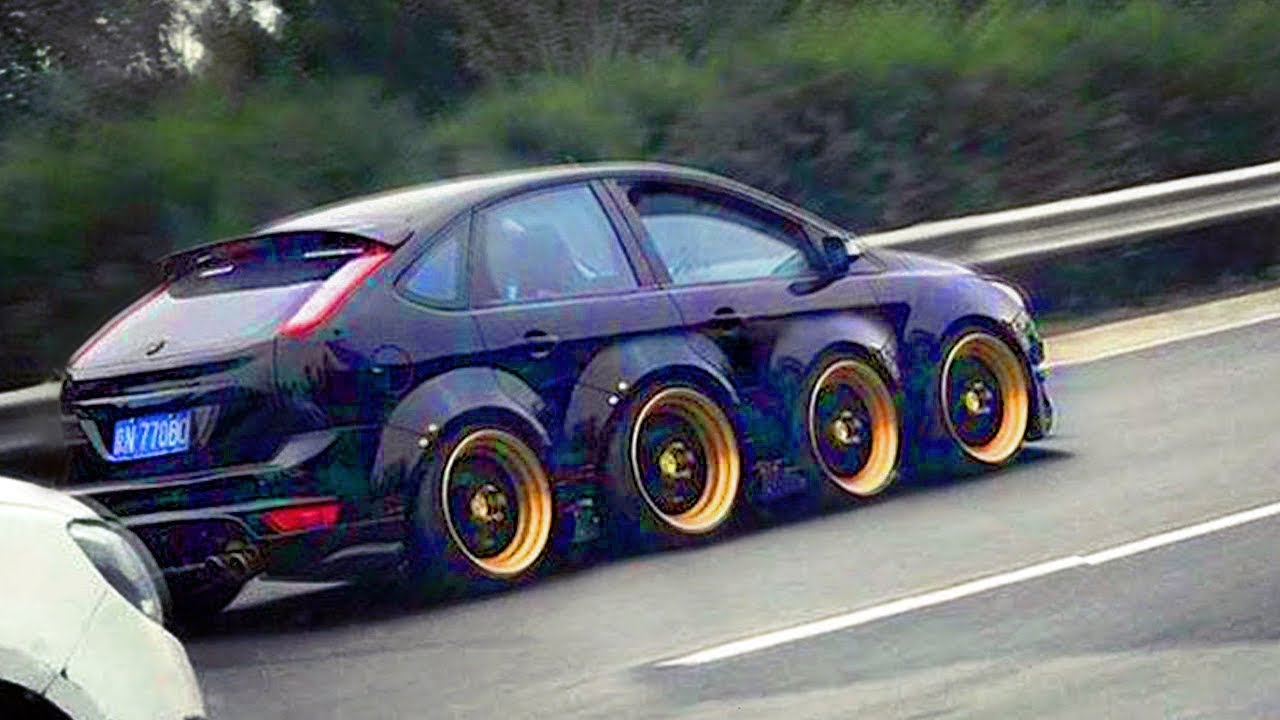 So, this is a Ford Focus with eight wheels. We are not sure what this creator is doing. The vehicle probably turns like a tank. We are not sure we would drive it on the road. Also, having a wheel connected to the door and functioning properly might be asking too much.
Toyota Two Seater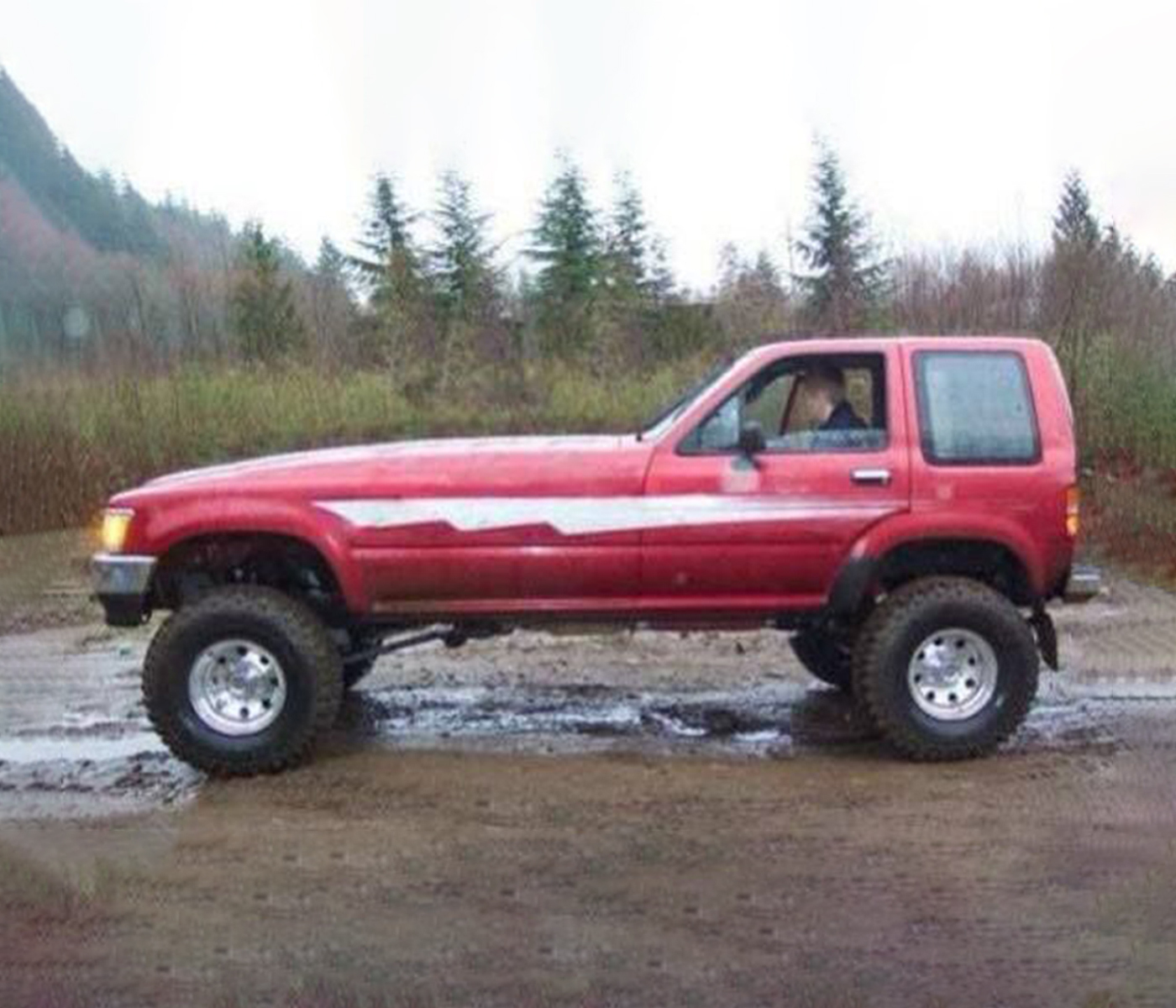 So this looks like the bed of the Toyota was flipped around.  We want to know if someone who drives this car has to use multiple people to lift the hood and why it is over eight feet; it seems a bit overkill.
Cool Custom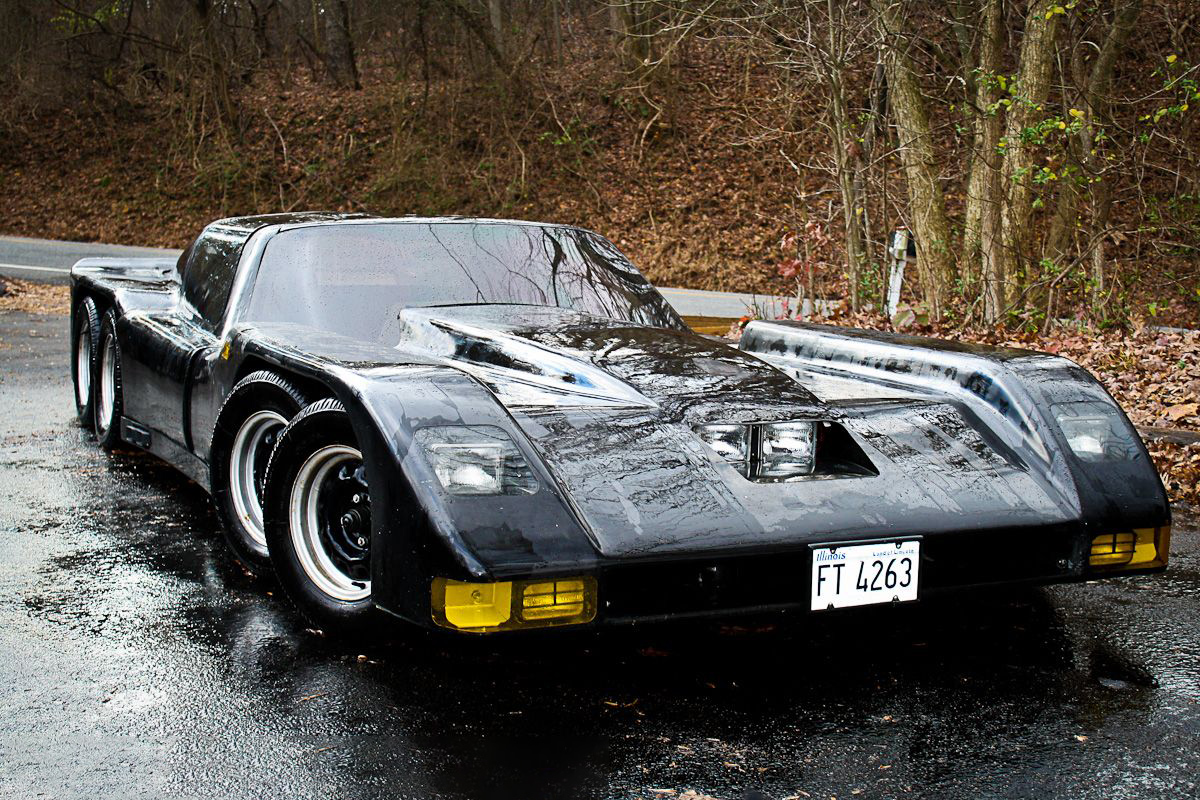 Modifiers seemed obsessed with adding additional wheels to cars. This particular one has eight-plus 2 Mazda rotary engines and two differential. The builder who has passed away used to be an aircraft designer and fabricator. Everything was meticulously crafted; too bad he never got to see it to completion.
Dodge Colt Bumper Car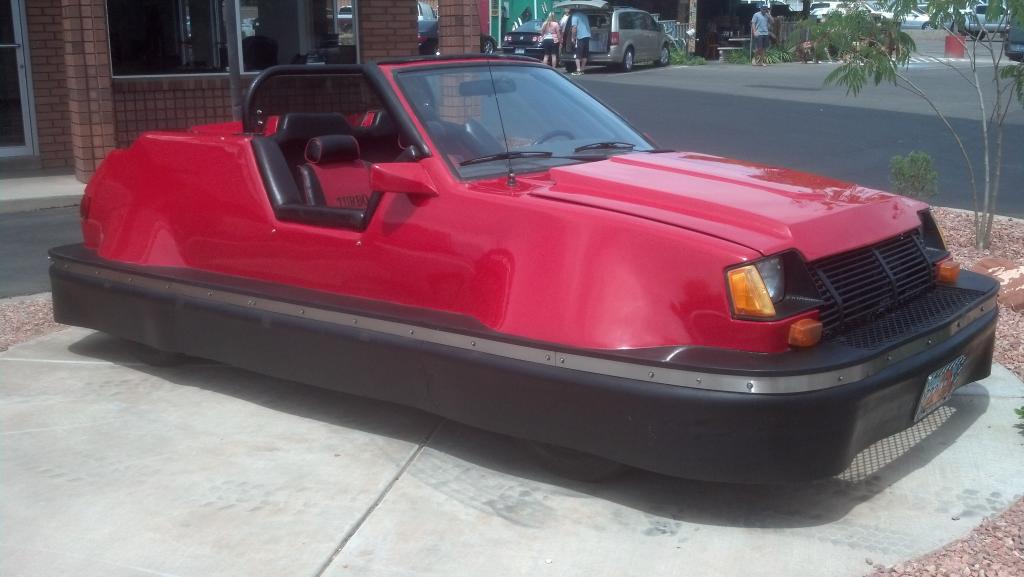 This owner of this 1984 Dodge Colt turned it into a street-legal bumper car. It has a 1.6-liter engine that can return 34 miles per gallon. Best of all, if someone gets bumped, it is not the end of the world. This would be a fun drive.
Stretched Maruti Suzuki 800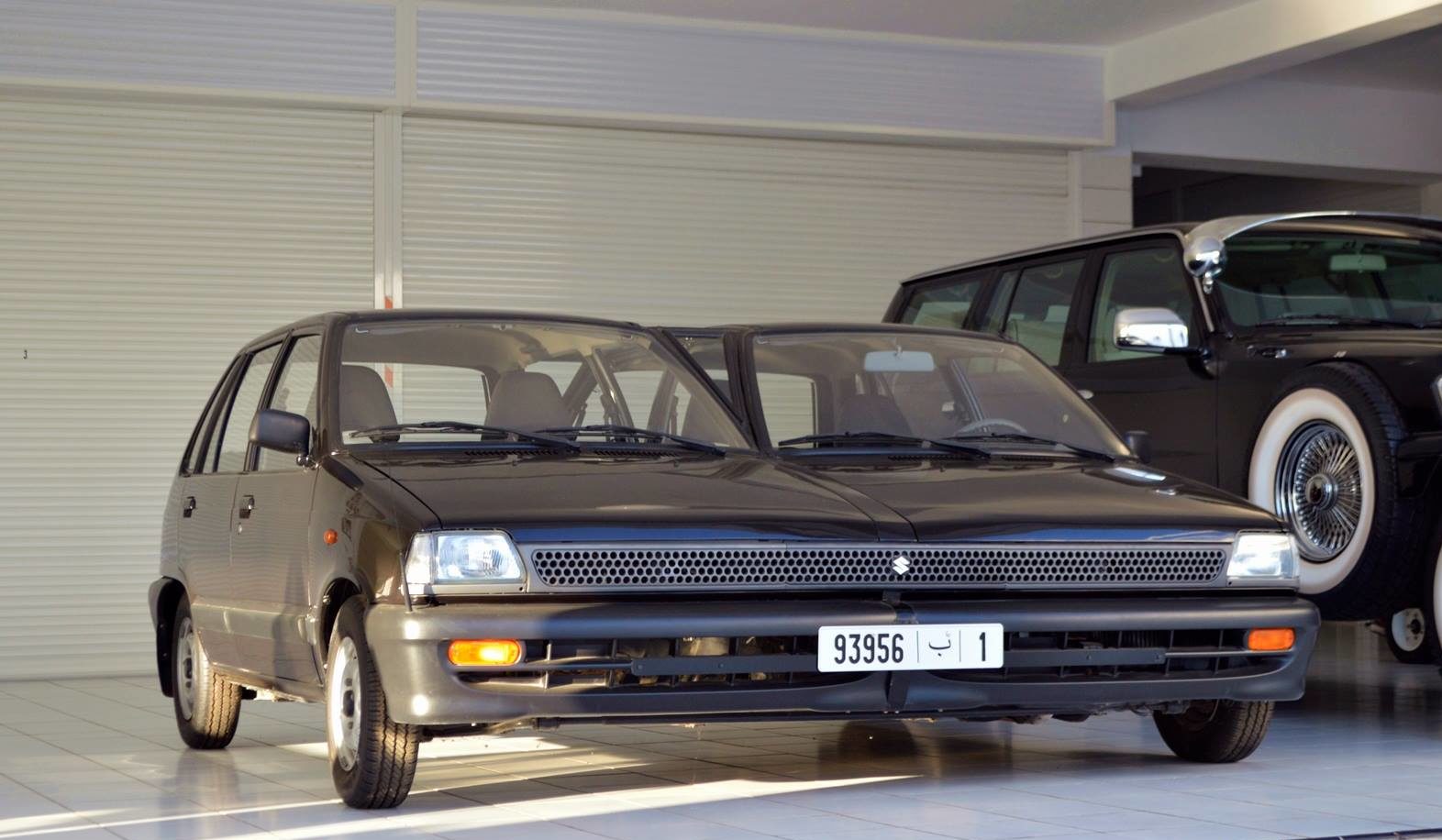 We will admit that the Maruti Suzuki 800 is compact. That was by design. The manufacturer wanted it to be a small city car. However, sometimes people just need something bigger and wider. The simple solution is to buy a new car that fits your needs, and the second solution is getting the same vehicle and connecting them.
Ferrari Tank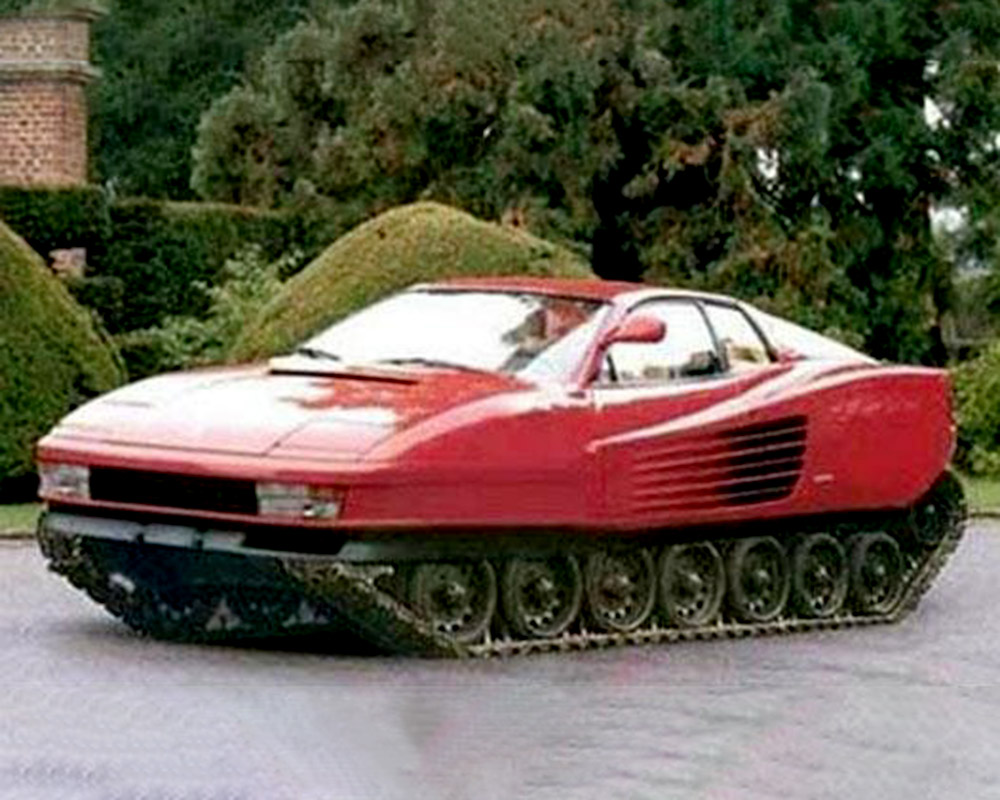 If we ever bought a Ferrari, the first thing we'd think of is turning it into a tank. Everyone would want to see our Ferrari on the snow or drive slowly down the road. It gives people time to appreciate the vehicle. Ferraris and going fast, get out of here.
Portable DJ Cab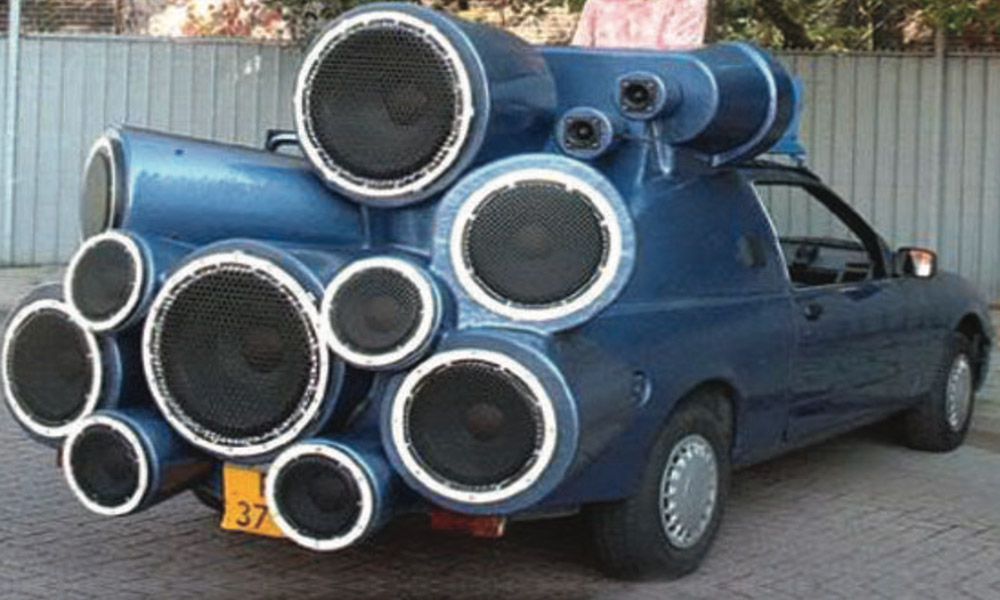 Sometimes people roll down their windows and play music loudly to the point everyone on a street corner can hear it. Let's use that idea and take it to the next level by having a DJ booth at the top and outer speakers attached all over the vehicle. Now the party can be anywhere.
Bentley Continental GT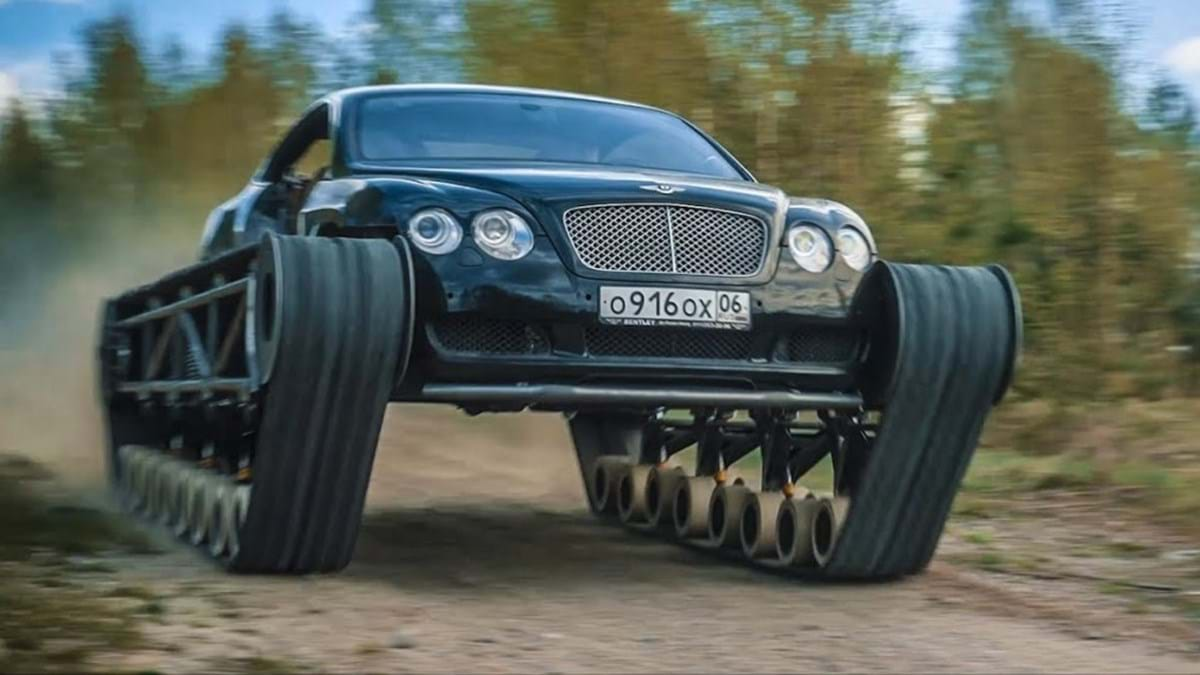 A team of Russians decided to turn a Bentley Continental GT into a tank. The body and engine remained intact while they took off the doors and ripped the interiors. The team added track for off-roading and steep areas. It needs some work, but a great start to something incredibly odd.
Double-wide Jeep Wrangler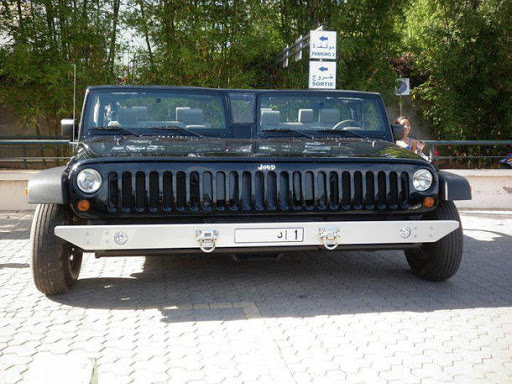 A fusion between a Jeep Wrangler and another Jeep Wrangler forms this vehicle. We are guessing this is probably not the easiest Jeep to control if someone drives off-road. Also, it might be hard to keep this vehicle in a single lane.
Learjet Limo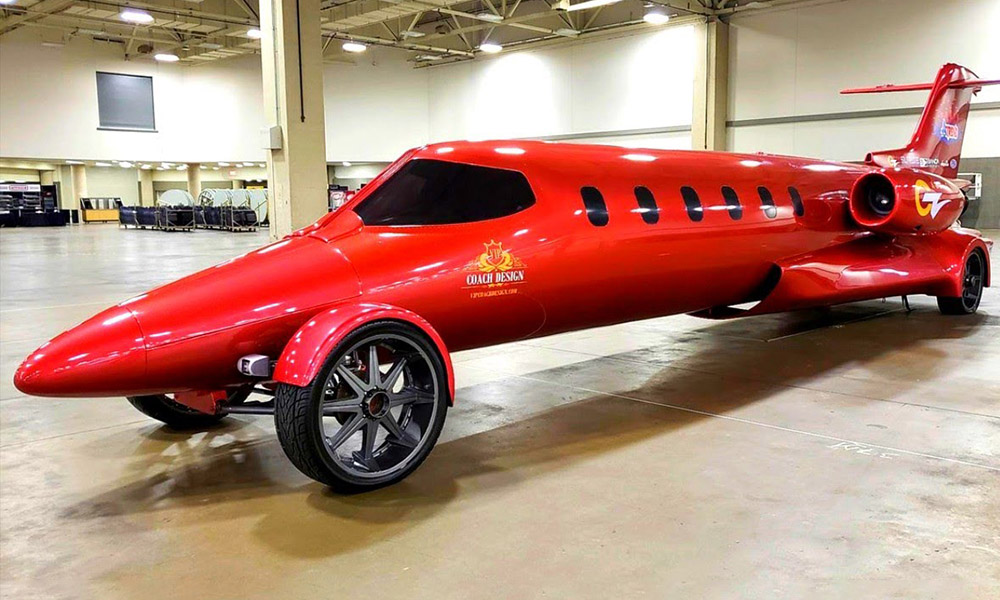 For 5 million dollars, someone could buy this Learjet Limo. It is the only street-legal jet on the planet. It is 42-feet-long with an interior that resembles a nightclub, complete with infinity mirror flooring. It is one of the most unique limousines anyone will ever see. So, I might as well show it off.
Hum Rider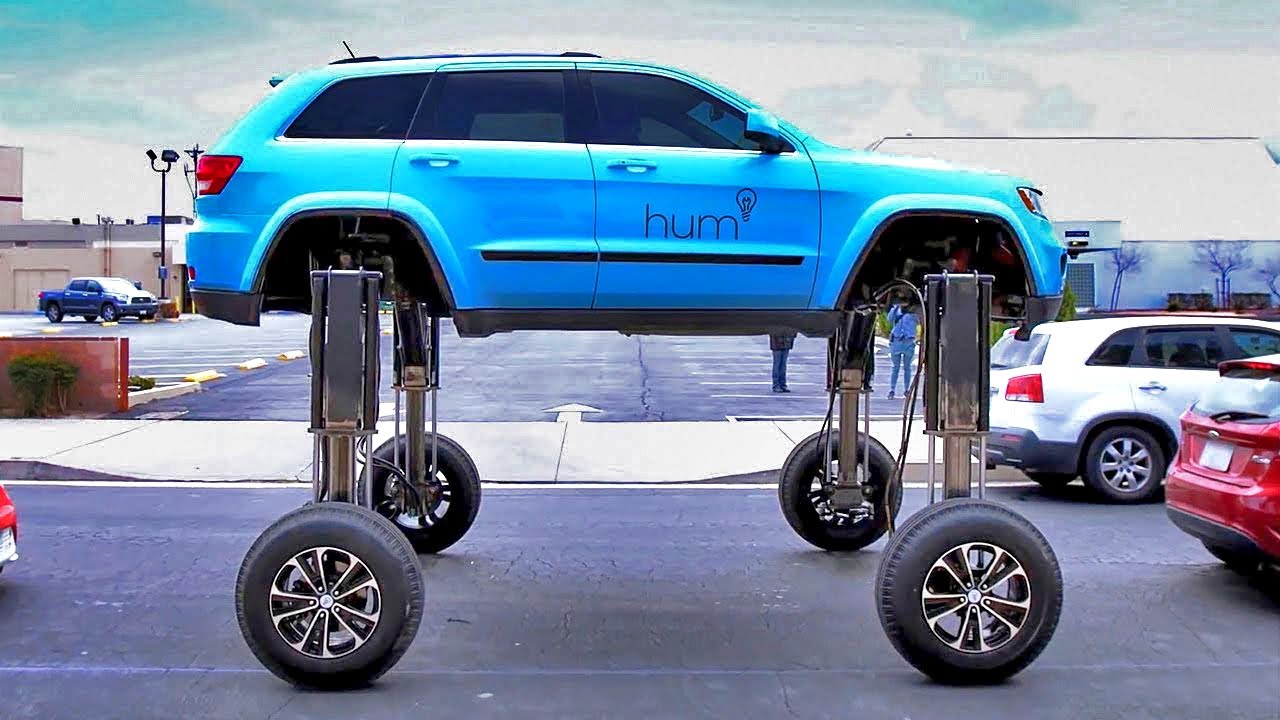 This vehicle is a modified Jeep Cherokee that uses a Honda V-twin gas-powered engine to run a hydraulic pump. It also contains 45-degree steel outriggers. These thrust the wheels sideways. The head designers Scott Beverly and Art Thompson call the vehicle the "Hum Rider."
The Muffler Car
This is the car design you turn in when you are late to class. Honestly, we are still trying to figure out the shape. It looks like a muffler or whiskey bottle. We suppose if there is a place someone needs to be, at least the vehicle is a conversation starter.
The Banana Car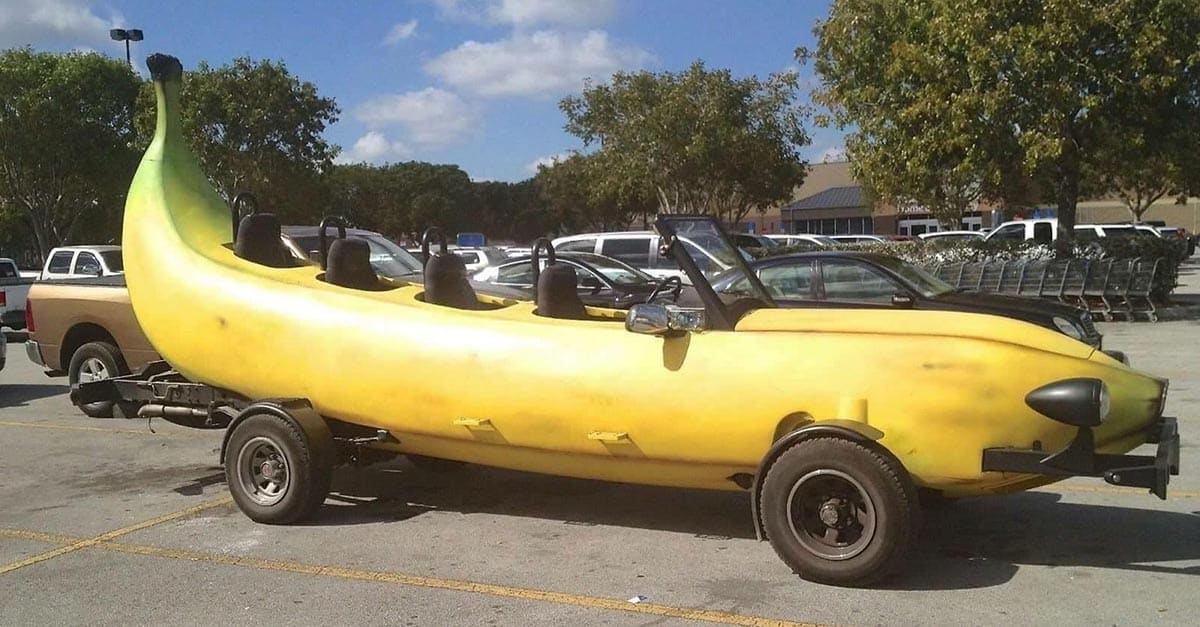 Steve Braithwaite designed this vehicle. A banana at a gas station inspired him. He thought he could build a car in that shape. After years of working on other people's vehicles in Flint, Michigan, he finally got to make one of his own that he uses to bring awareness of deep vein thrombosis.
The Carrot Car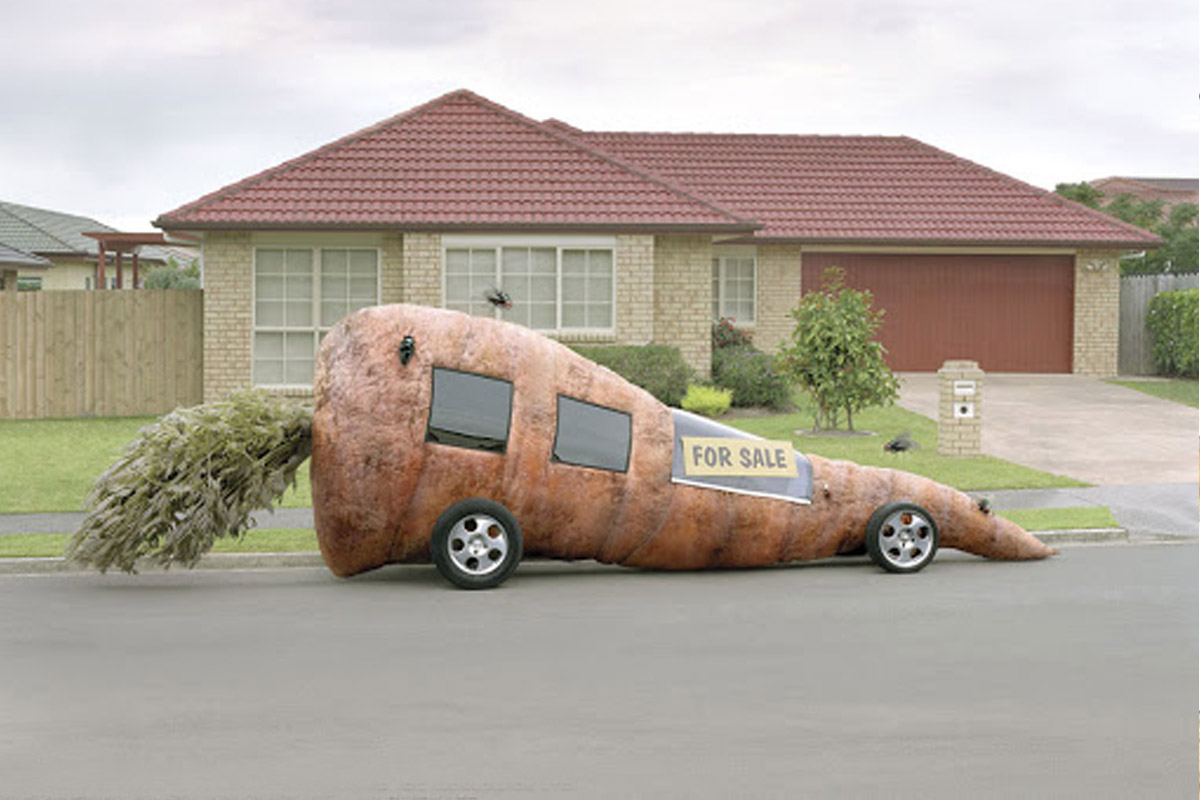 So it is a carrot car. While it probably does not rot, it would not be easy to drive this over speed bumps. However, this vehicle would surely draw in the crowds if someone were a vendor at a farmer's market. Just look out for giant flies.
Pea Car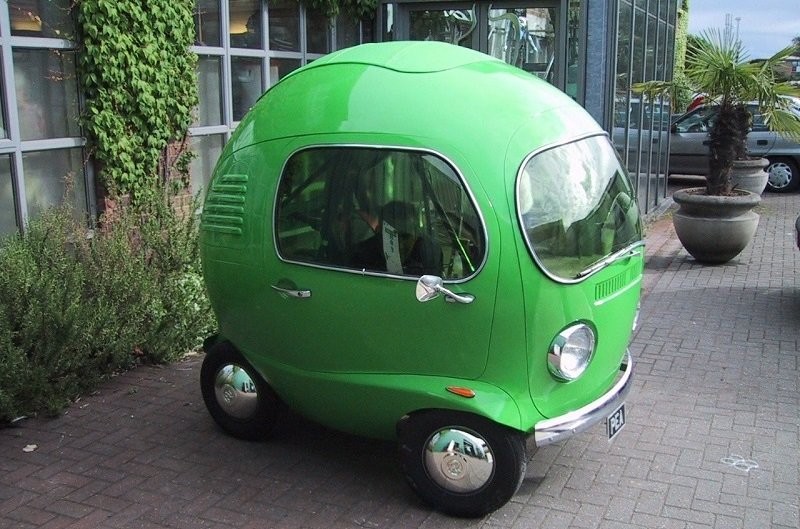 It is not every day someone sees a round car. UK special effects company Asylum made this vehicle for commercials advertising peas. To craft this car, Asylum used the frame of a go-kart, a Honda engine, and VW Beetle headlights to tie it all together.
Motorized Little Tikes Car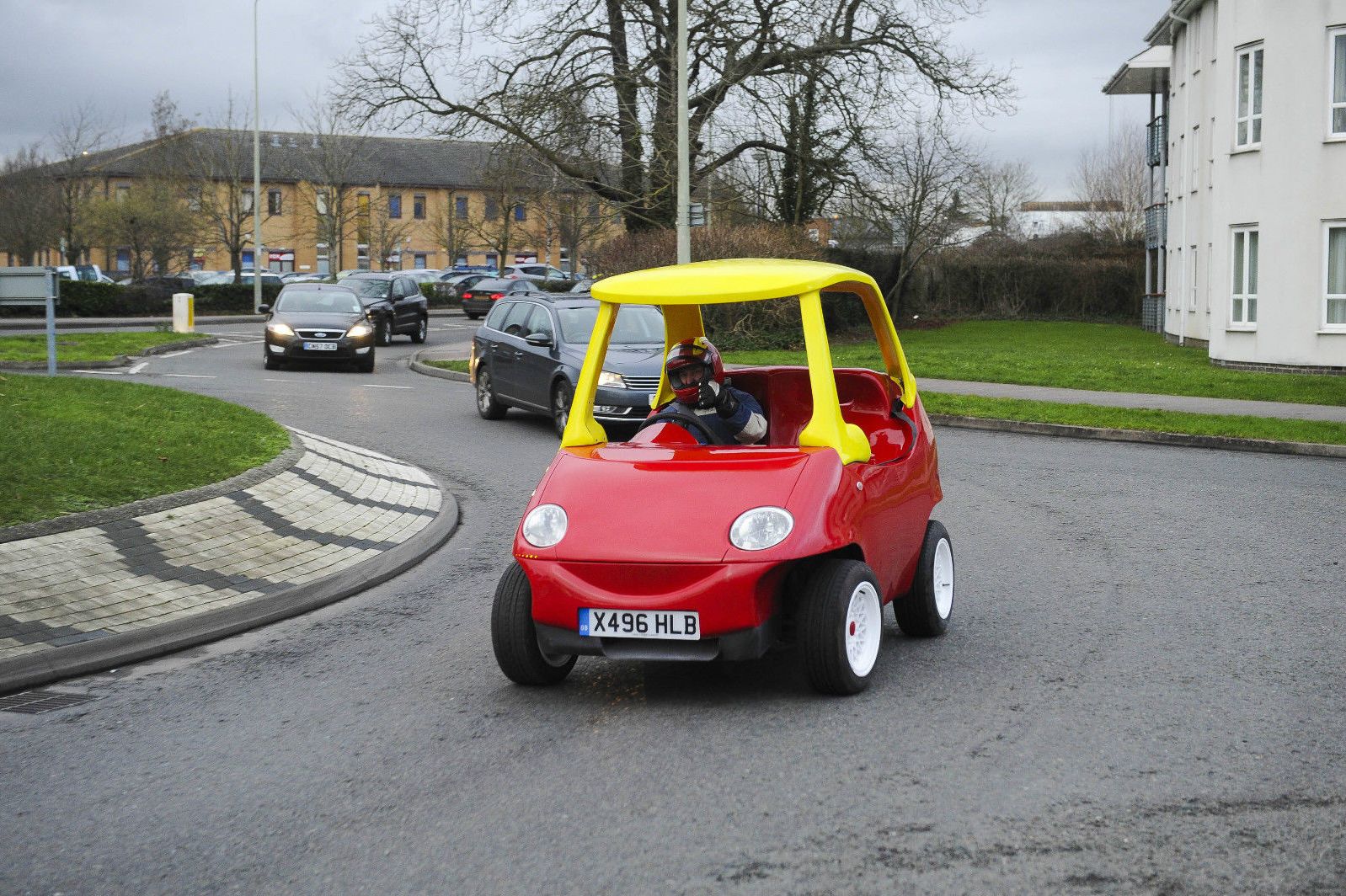 UK resident John Bitmead created a working adult-sized Little Tikes push car using a Daewoo Matiz as the base. He tried selling it on eBay for £21,500 but decided to take down the post due to low bids. Definitely an impressive job.
The Turtle Cab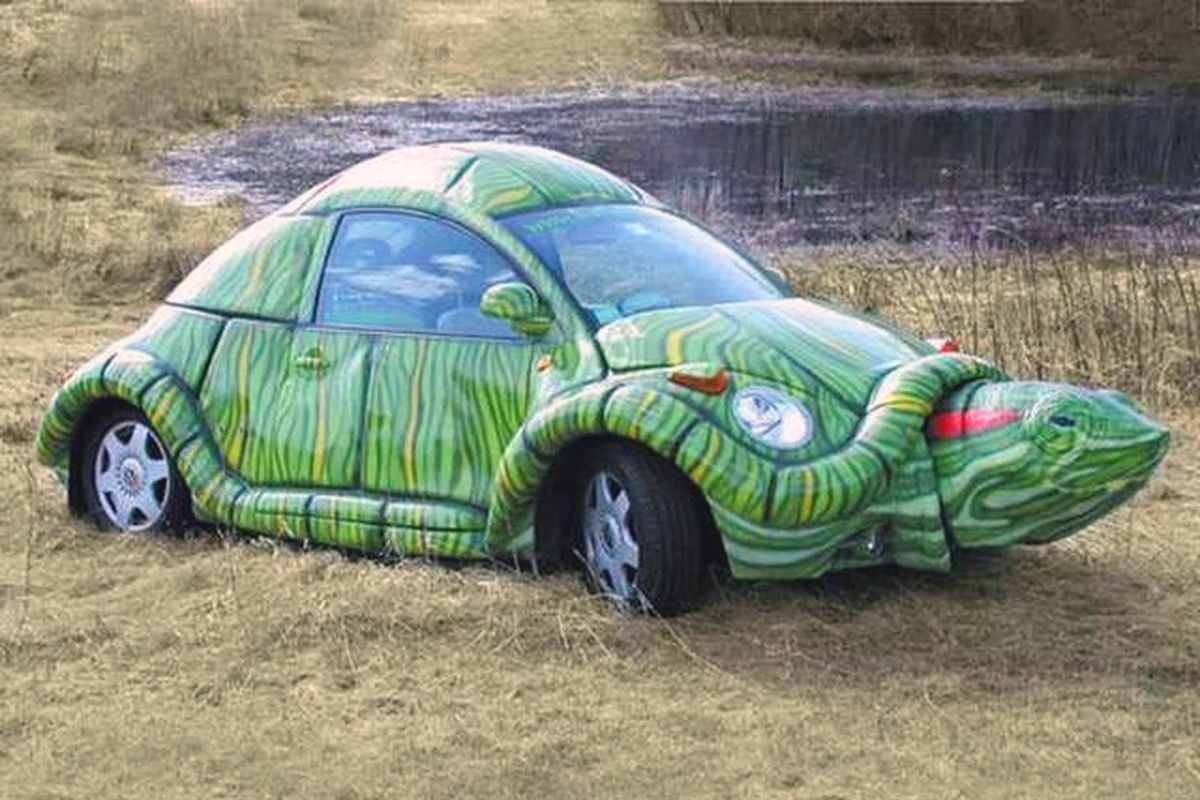 This vehicle is a VW Beetle converted into a turtle. The company Turtle Transit in Hudson, MA, specializes in mobile market vehicles. We are sure this one grabs everyone's attention, plus the design is very fitting given the company's name.
Scion xB Toaster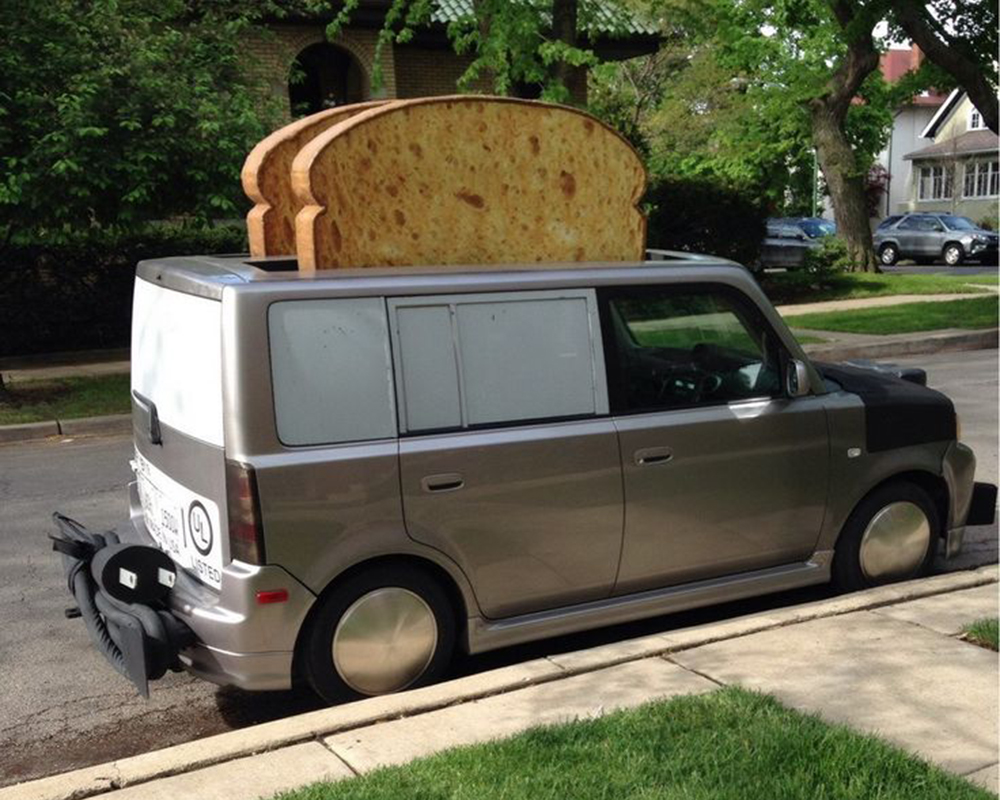 After seeing two pieces of bread coming out of a Scion xB, we will admit that it is a good choice for a toaster conversion. With its boxy shape, it really does look like one. Now we will always get hungry whenever one of these drives past us.
P-40 Rat Rod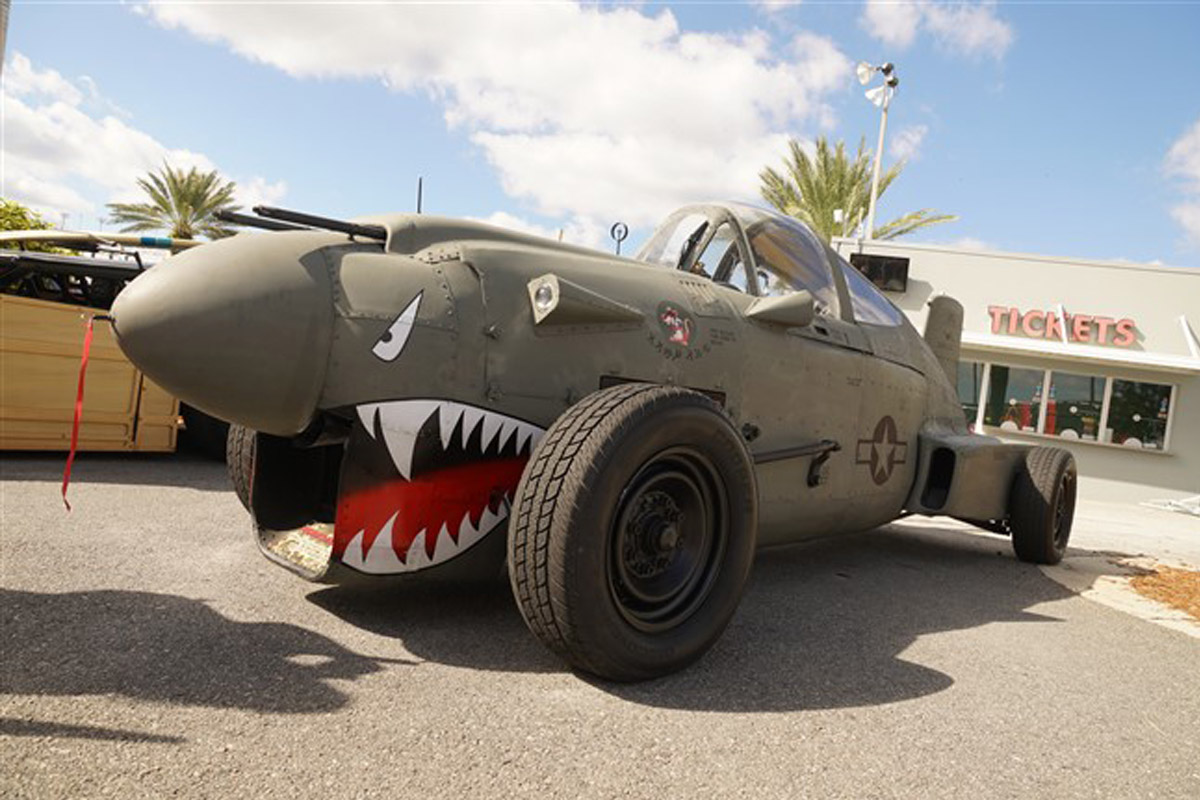 Check out this P-40 Warhawk build. If anyone likes classic aircraft, they will appreciate the level of detail that went into this, from the cockpit to the styling. Drivers even use a control stick to steer the car. Aircraft restorer Jamie Trudeau built this rat rod using spare parts from a T-28 Trojan.
Tiny Wheel Subaru WRX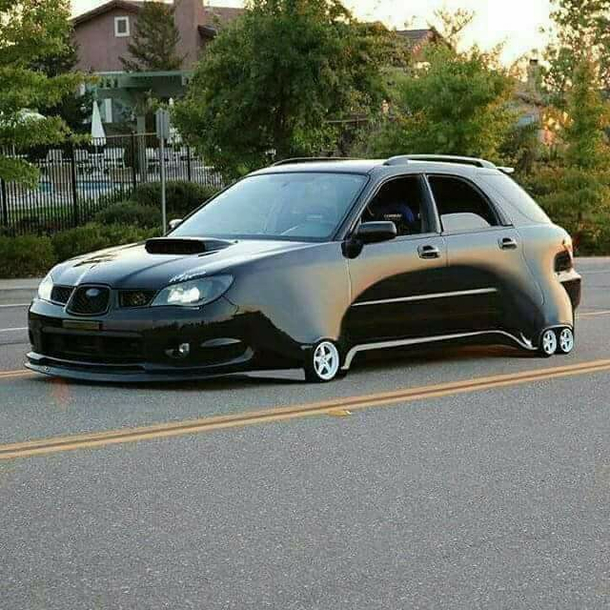 We are curious about what happened here. It seemed the designer wanted something sleek-looking but didn't want tires to get in the way, so they made them really small. Unfortunately, we don't see this car moving at all or very quickly.
DeLorean DMC-21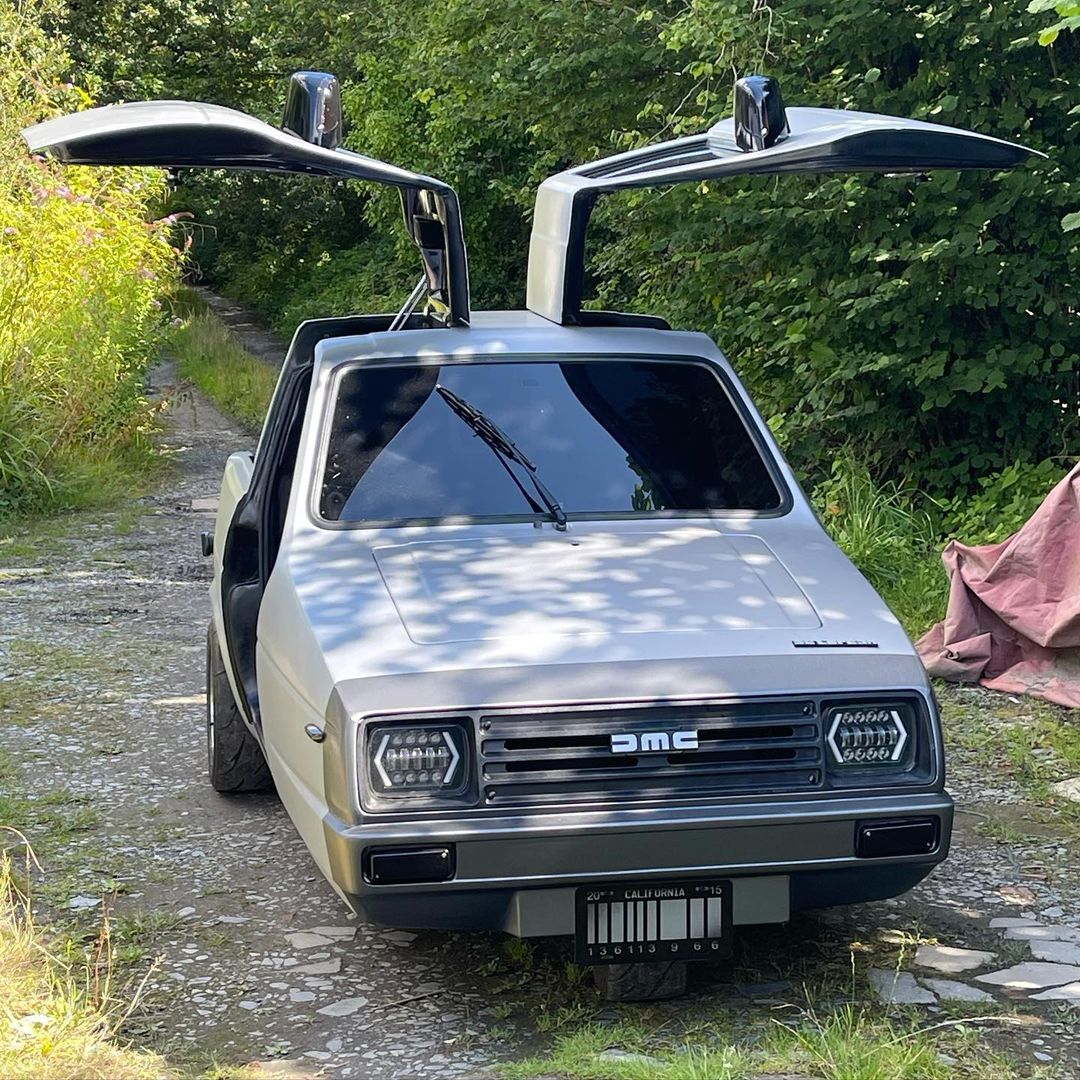 This is the DeLorean "DMC"-21. The vehicle is a modified Reliant Rialto created by Tyler DeLorean, who claims he is the illegitimate son of John DeLorean. The car has remote-controlled gullwing doors and DMC badges everywhere, and Tyler sells them for $25,000. In 2022, the DeLorean Motor Company sued Tyler.
Fiat 126  Snowplow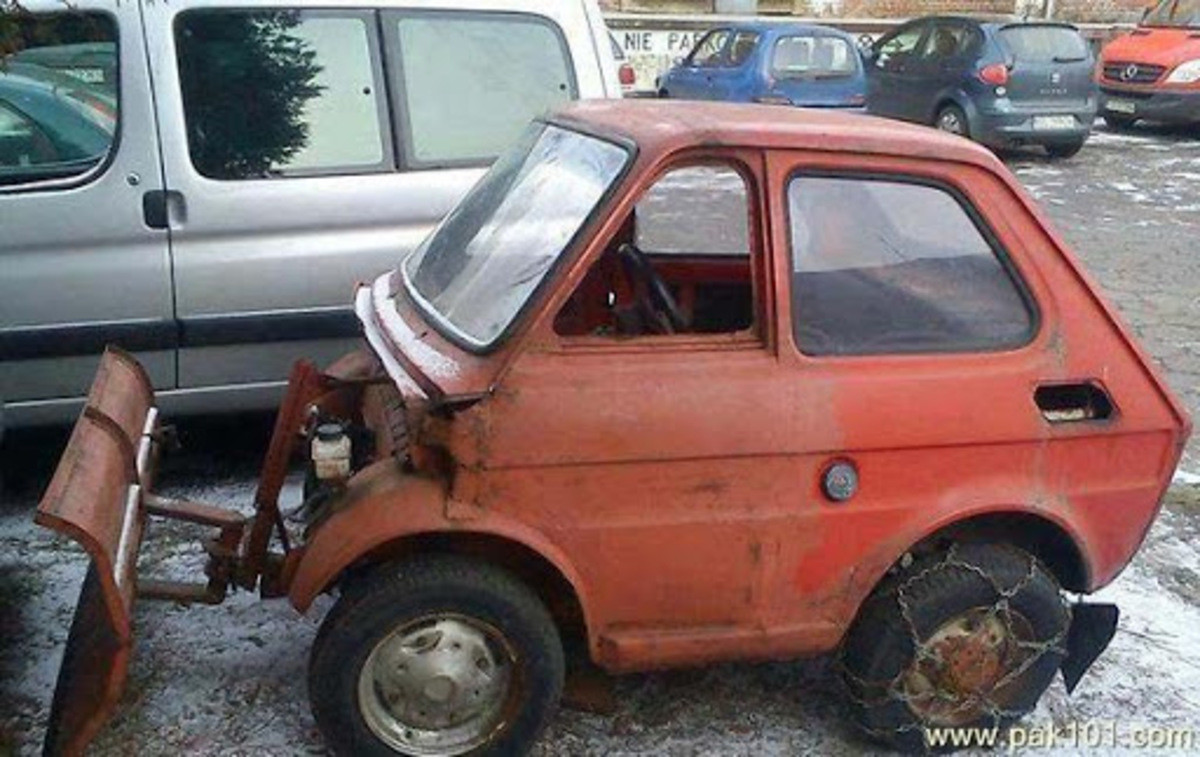 The Fiat 126's production run was one the longest in history. As a result, these were readily available, making them open for modification. The car is rear-engined, so the designer could take off the hood and add the snowplow. It could be anyone's guess for why.
Brütsch Mopetta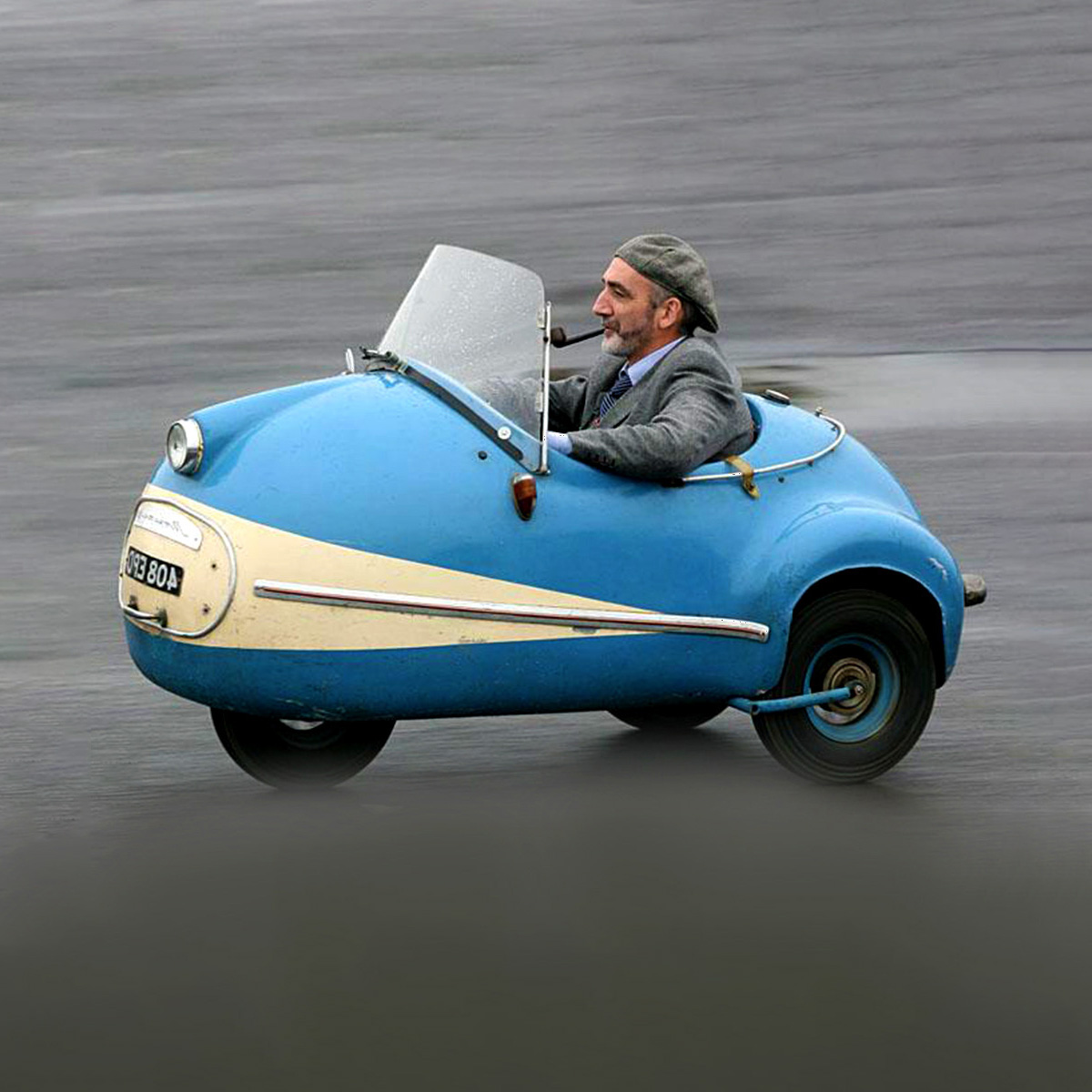 Egon Brütsch built this car in Stuggart, Germany, for the 1956 International Bicycle and Motorcycle Exhibition. It is one seat and has three wheels. After positive feedback, Brütsch went into production and made 14 more. If you see this car in the wild, consider yourself lucky because they are rare.
Lifted Jeep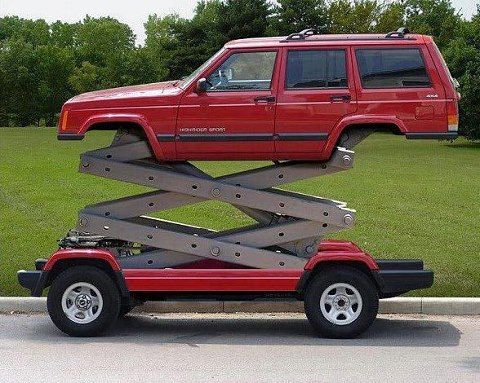 This Jeep Cherokee needed a little more oomph. The solution that obviously comes to everyone's mind is putting a scissor lift in the middle. Now anyone can give their friends high fives on the overpass. Just make sure the weight distribution is stable.
Tractor Car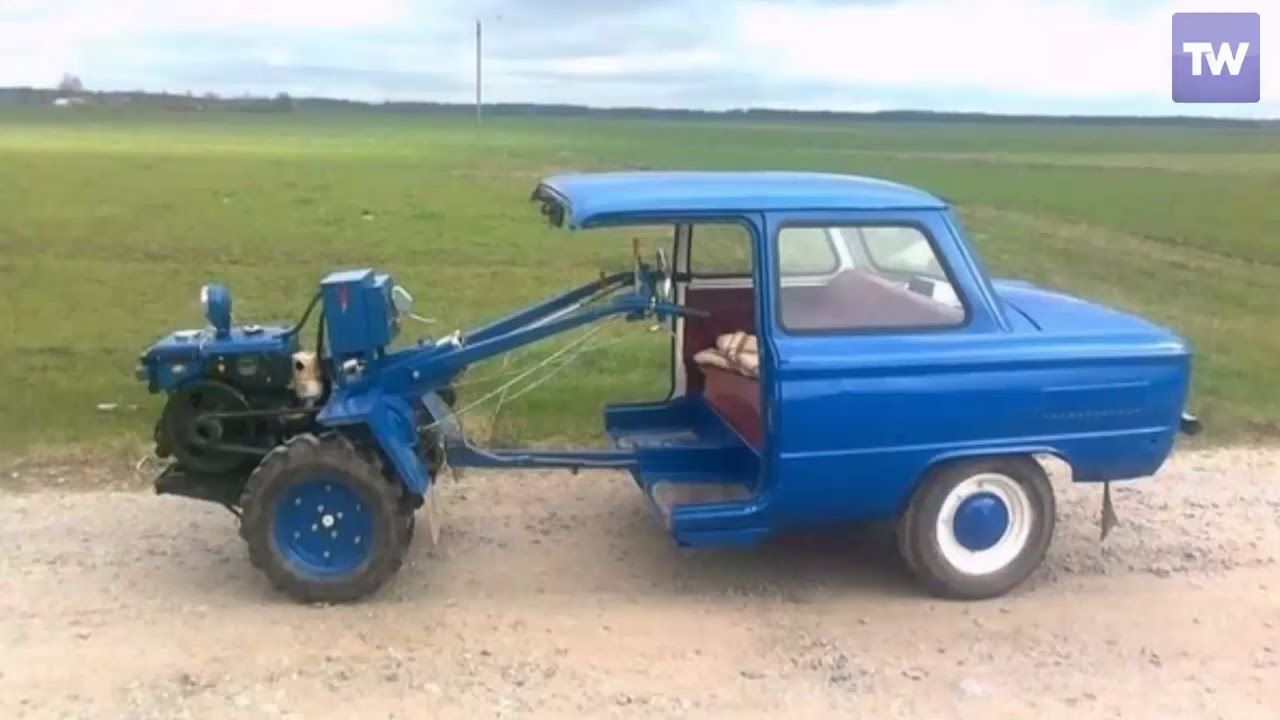 Cars are suitable for handling farm equipment. However, we are not sure about literally making a car into gear is the best idea, but if it works, it works. It looks like whoever made this stripped the car's entire front and attached a tractor or something to the front; nice.
Lifted Fiat Panda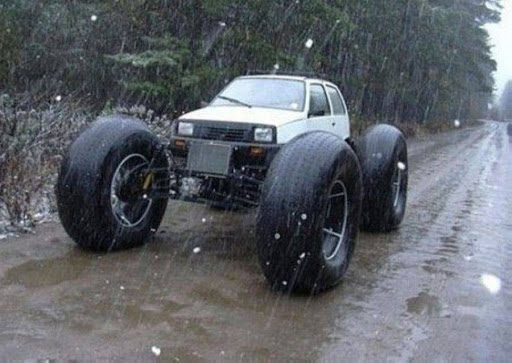 Hey, if anyone wants to lift a car, we support them, and that is precisely what the owner of this Fiat Panda did. Check out the boxy shape and small body next to on massive tires; absolutely incredible. No one can say a compact car can no longer tear up the streets.
Motorized Armchair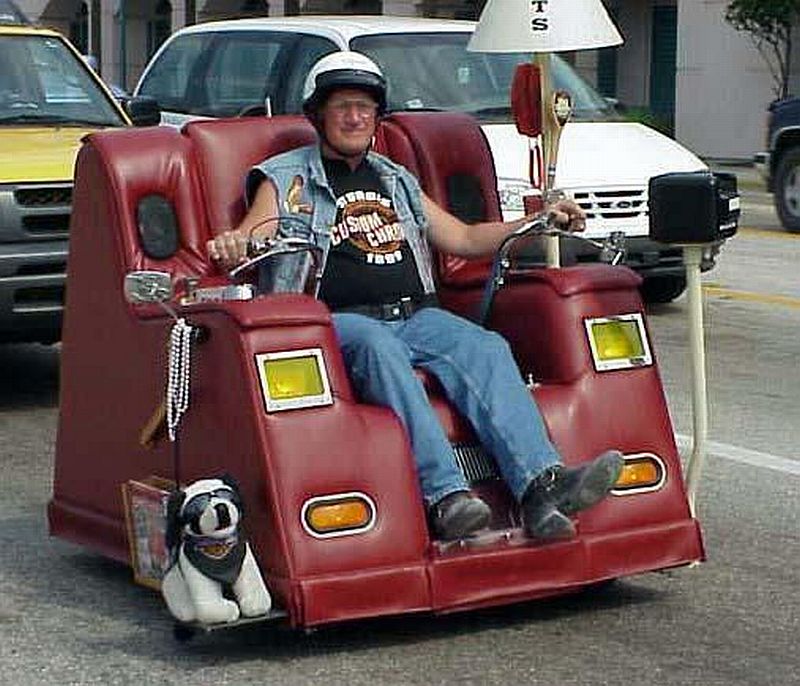 Someone cannot be all that lazy if they build a motorized armchair, even if the point is never getting out of it. The creator even added headlights, speakers, and the works. Some people may literally live on this chair if it ever becomes street legal and commercially available.
RoAch-CoAch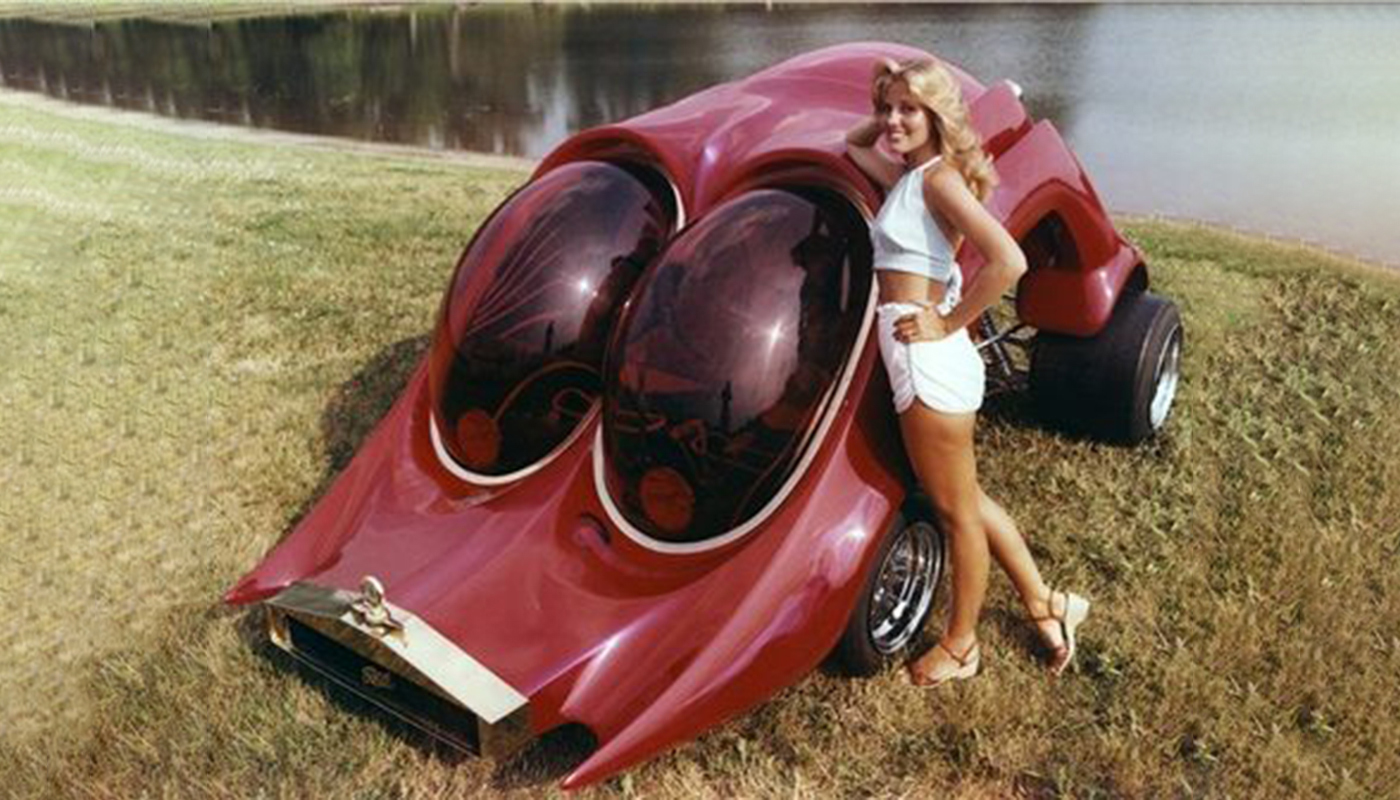 Car designer Ed Newton envisioned this vehicle, and RoAch, Inc. built it alongside Dan Woods and Don Boeke. The car made its debut at the 1978 NHRA Spring Nationals. The vehicle had custom bubble windshields, racing wheels, and multiple tailpipes.
Gold Digger Pirate Ship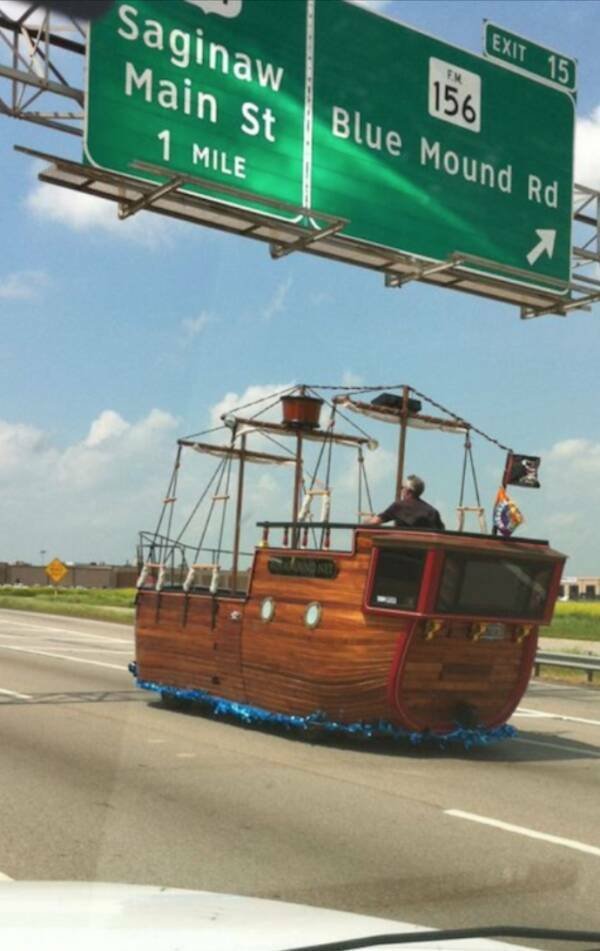 1940s Dodge Milk Truck Rat Rod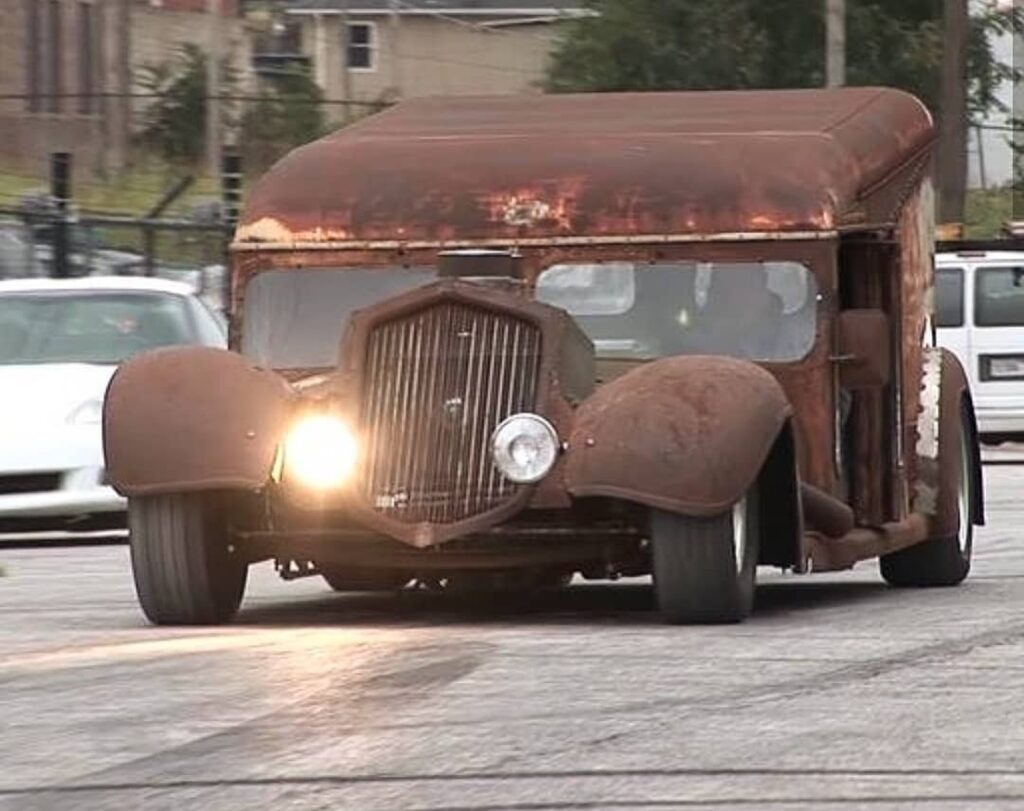 Fiat Panda Extended Wheels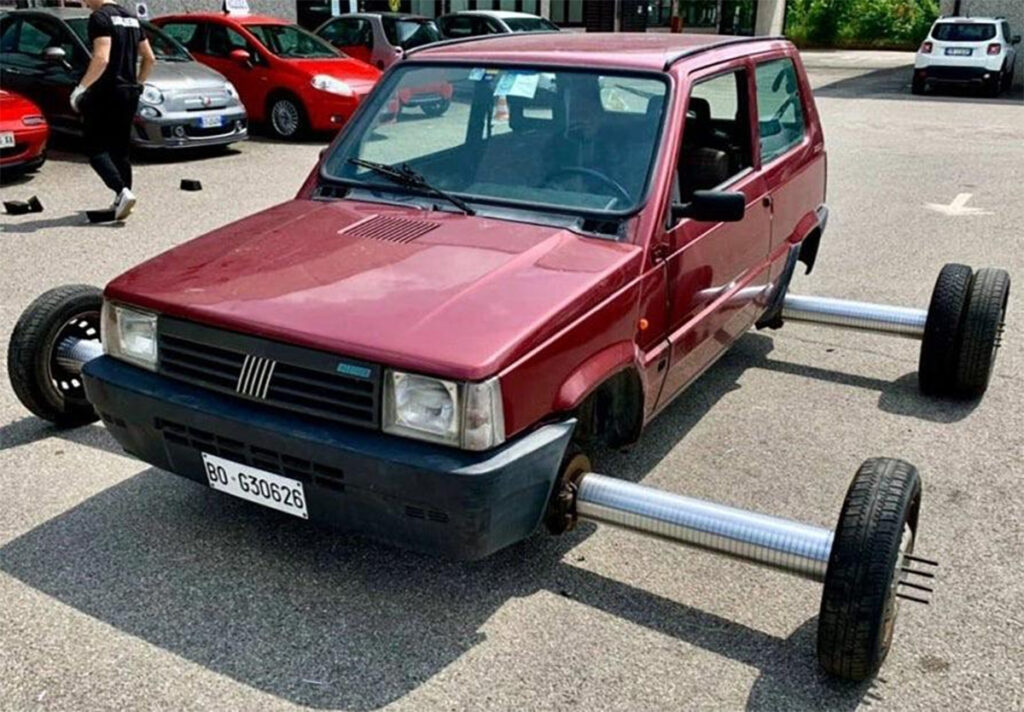 Warhammer 6×6 Humvee